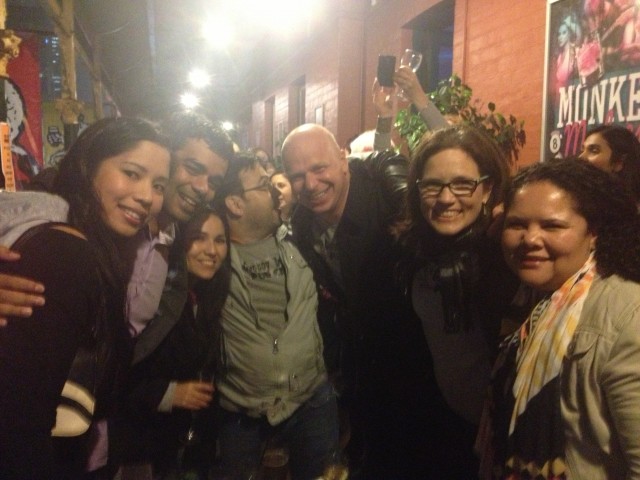 Take this weekend for instance.
Friday night, went out with friends from Groover's work for a 30th birthday party pub crawl.
It was REALLY well organised.
There was party bingo, party poker. Each pub/venue we went to had an area reserved for us. Food… drinks… kareoke.
And we had a great time, getting home around 1.30am.
Slept well, but awoke feeling a little dodgy.
Got up to go the boatclub around 7am.
Played bridge in the afternoon.
And that was me done.
Exhausted.
Managed to stay awake for an episode of Breaking Bad but was asleep by 9.15. Fast asleep. On a Saturday night.
Now in the olden days, I wouldn't have broken stride.
I am turning into an old person that gets up early (that actually enjoys getting up early) and crashes before Lateline.
When did that happen?