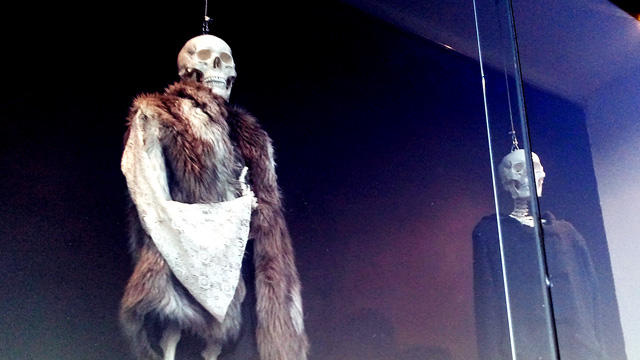 So I walked past this window display the other day.
It's been there for a while but today I actually looked at it.
I'm not sure I like it.
It's probably an ironic statement about the skeletal frames we see on the catwalk but even so…
I mean it's not Halloween or anything.
Does it entice me to go into the store.
Not so much.
I guess it stands out.
What do you think?
Yea or Nay to skeletons as manniquins?