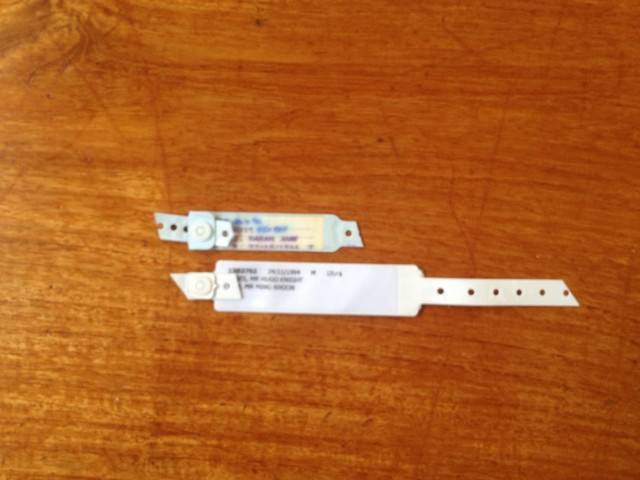 Look how much my son has grown!
(knew I kept his baby tag for a reason)
For those interested he has recovered well from last week's operation.
Don't believe me? Proof.
Meantime I've been rowing:
Sunday – social row
Monday – ergs at the gym
Tuesday – training
Wednesday – training
Thursday – day off
Friday – training
Saturday – social row – OMG the water was so nice!