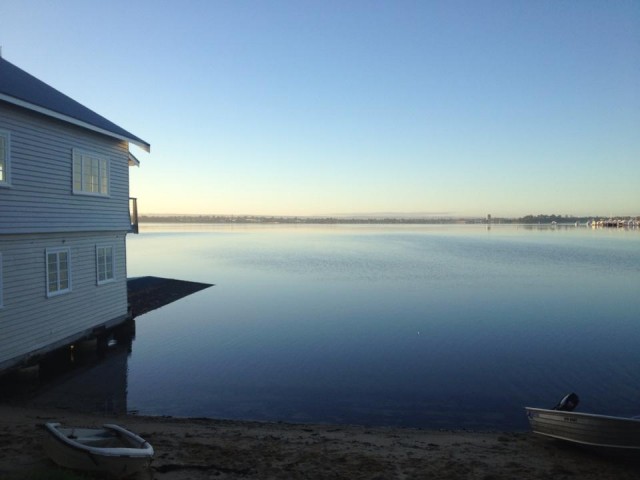 An early update as I am going to Bunbury for a rowing regatta – lets hope the conditions are as perfect as they were last Sunday!
Sunday – cycled to rowing and back, rowing.
Monday – nuffing
Tuesday – rowing and then a short erg session in the evening
Wednesday – 1 x video (with my daughter) – the fatblasting one.
Thursday – nuffing!
Friday – rowing, walked to train
Saturday – I'll be rowing in two races I think.
Have flannel shirt and ugg boots – I am ready for Bunbury.
On a technical front – I'm feeling a bit meh about my rowing.
Couldn't get the legs right, now can't get the arms right. Crabbed badly today and now my boob hurts where the oar struck it.
Sigh.
Maybe just a bad day…
{ 0 comments }