So it's been a while… More than two years so what's changed?
Well I have a new job. Now captaining the good ship ABC Radio Perth.
Still rowing.
Not playing bridge so much.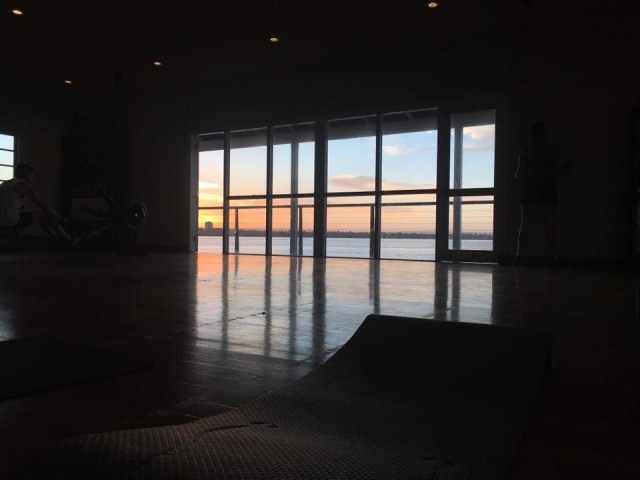 The rowing season started this week officially, not that the training ever stops. Not when you're planning a trip to New Zealand to compete in the World Masters Games. (squee!)
I'm up early most mornings either rowing, ergoing (rowing machine) or doing strength work.
And it's been a busy week at work.  A new website.  Lots of colleagues from other parts in town.  Including this gal.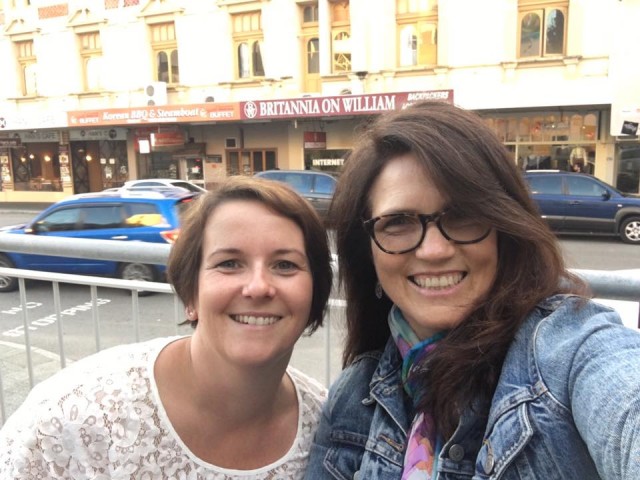 Last week I discovered the game CATAN.
What a great game. I played it four times over the weekend and since then have been dying to get back to it. Sadly I've been too busy.
Also because I'm currently reading this. And by reading I mean walking and reading, reading whenever I can, trying not to read at work or at rowing. Well it's not my book and I wouldn't want to get it wet… that's the only reason.
Although I did look up from my book on the way to the train station the other day to see this…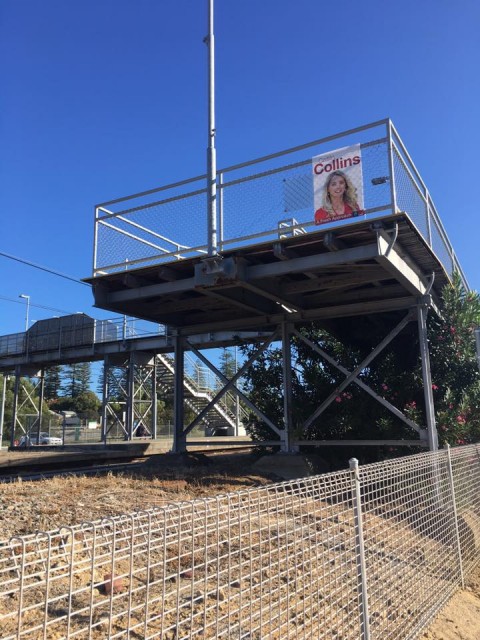 Seriously it's been three weeks since the election. Take the bleeding sign down already.
The same applies to election hoardings. We are now firmly in "undies" territory.
Am I right?