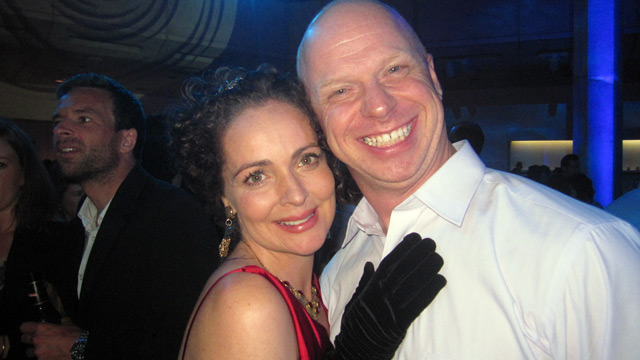 Friday night, Groover and I went back to the Art Gallery for the Opening of the Penny Guggenheim Exhibition.
This is from her collection in Venice.
Ahhhh Venice – so romantic, so beautiful.
I went twice to this collection in Venice when we were there in 2005 – and we were only there for a day – so I was looking forward to seeing how it travelled.
What a delight to see our good friend acting as Peggy Guggenheim – although she shaved her legs and apparently Peggy didn't… maybe people didn't in the 30s so – we'll overlook it – you might remember her from Theatresports earlier in the year.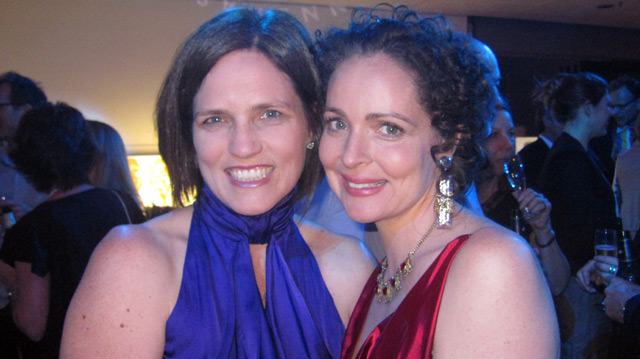 It is a stunning collection of modern art – all the big names – extraordinary to see the work which still looks modern even though some of it is nearly 100 years old.
A Jackson Pollock which is figurative!  Who knew?  (probably all of you)
Go and see it – it is on until the end of January and is only coming to Perth… hey that's closer than Venice.
That's the advantage of having a Gallery Director who was born in Venice and is married to a former intern of the Peggy Guggenheim collection.
(Oh that Italian accent!  Mamma mia!!)
Afterwards, with 15 minutes to wait until the train we sat and talked in the organic garden just outside the gallery.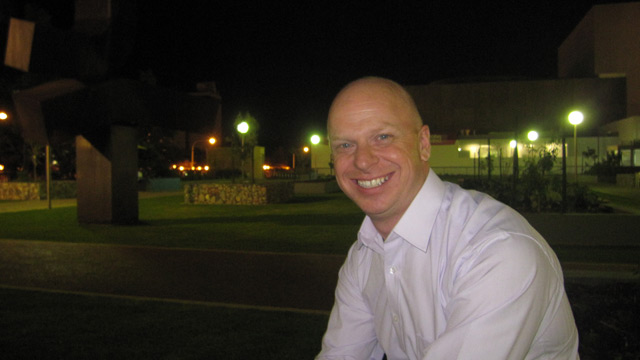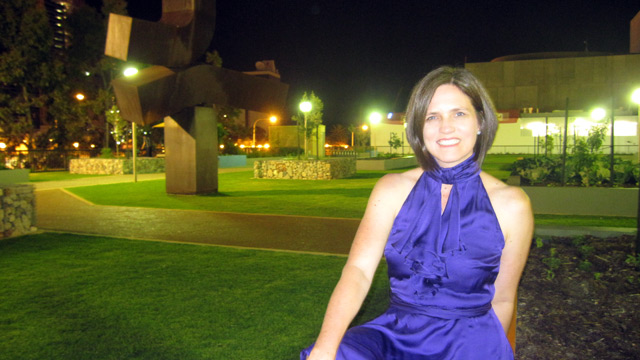 Unfortunately we got so into playing with the slow synchro mode on my camera that we missed our train.
So we decided to wait the next HALF AN HOUR in the station.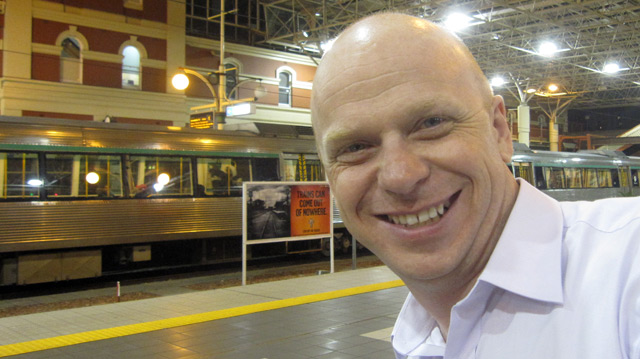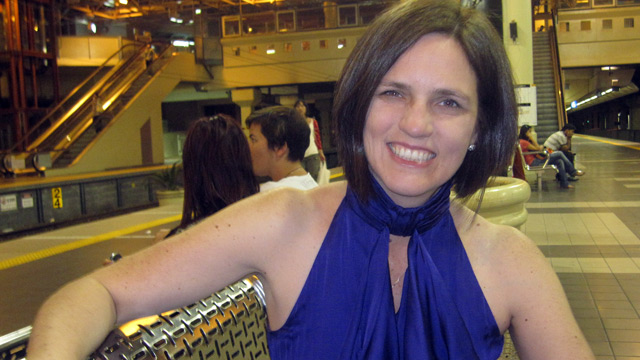 So that was Friday night.
On the way home the security guards found two passengers next to us without tickets.
They took their names and addresses but before they had time to check (over the phone to who knows?) the girl had walked off – hey this is my station… see ya!
They had no power to stop her and who knows if she gave her real name – although she was warned that it is an offence to give a false one.
Seems a rather inefficient system to me but what do you do?
Microchip everyone?
Detain fare evaders?