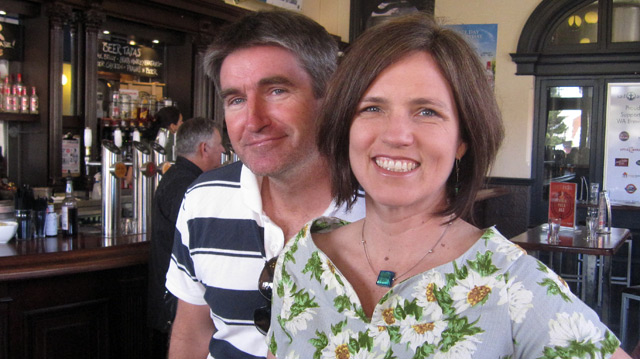 You can't wear your vintage dress just anywhere in Perth you know.
It would feel decidedly out of place (for me) in most places bar a fancy dress party and of course, Fremantle.
Fremantle with its bohemian culture is a place where anything goes so I went.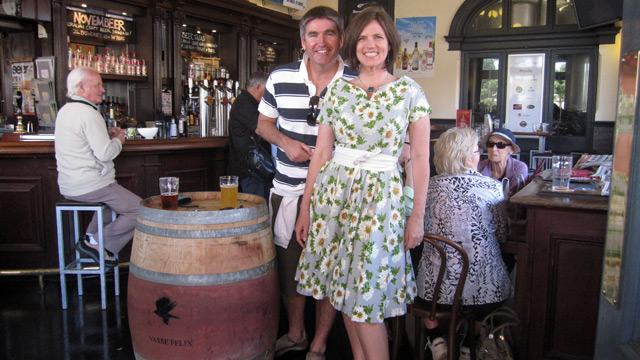 I only wish I had the white gloves and bag to finish it all off but then again – matchy matchy is so yesteryear dahling.
A bit like my dress.
It felt a bit odd to have such a big skirt.
The skirt is full and heavy – backed by interfacing to make it stick out a bit.
I bought it many years ago for a Sound of Music film screening – we all dressed up and I bet you can guess who I was dressed up as.
Yes the famous play clothes made from curtains.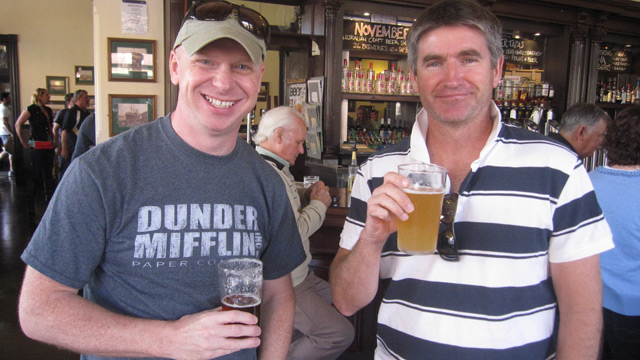 Anyway the reason we went out for lunch was because it was B's birthday.
And the chilli mussels at the Norfolk were, as always, excellent.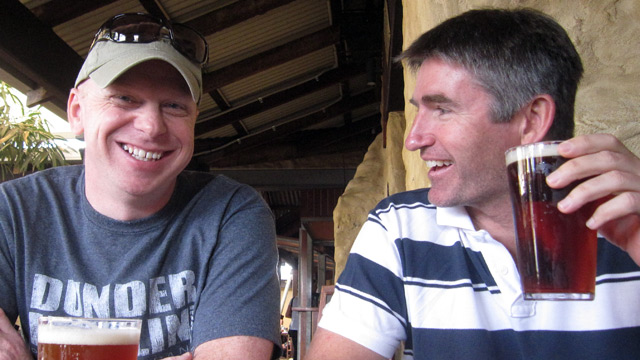 Of course the birthday boy had a burger.