I don't normally take photos of hunky blokes down the beach.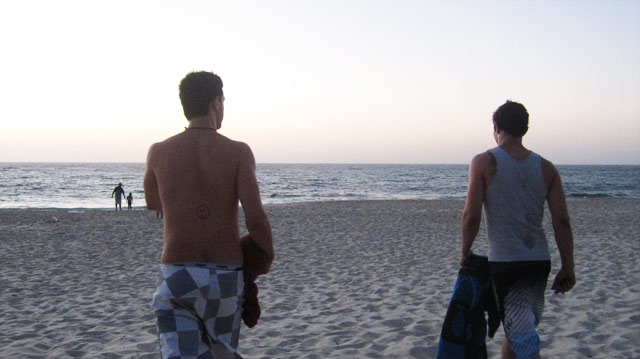 Especially not ones who – lets face it – could be my sons.
I'm not the cougar type.
But when I spied that tattoo on his back… well!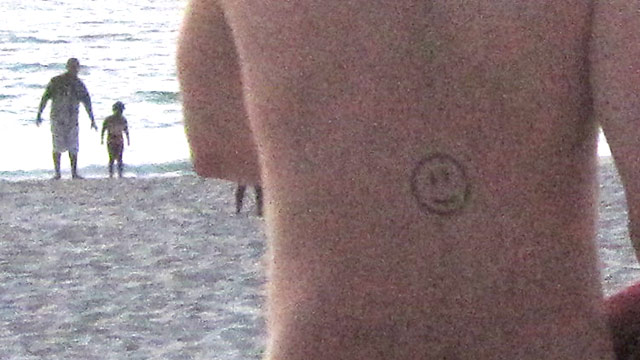 My first thought was… are you kidding me?!
Who gets a smiley face tattoo.
My next thought was… have I missed a "cool" lesson somewhere?
So tell me internets – cool or uncool?
And then we went for a walk.
It had been a hot day.  Bushfires.  Windy.
So I thought an evening stoll en famile would be nice.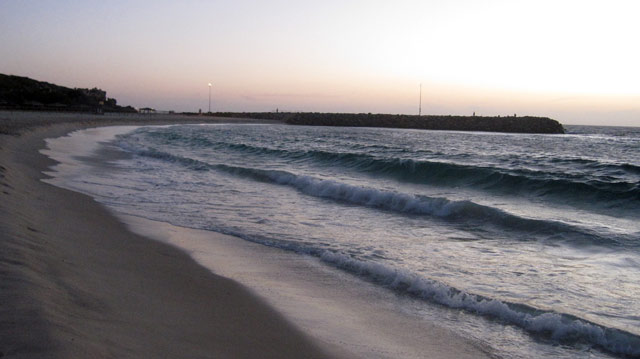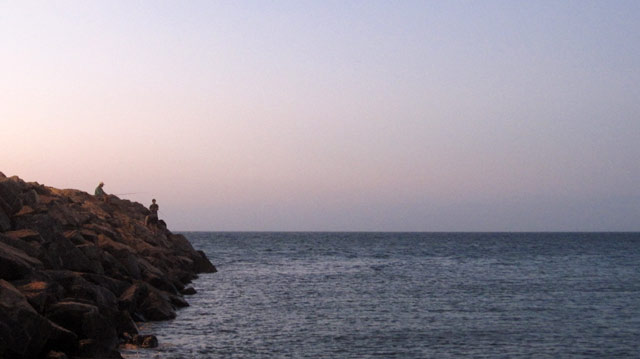 When we got to the beach it was COLD!
Really windy.
A little… unpleasant.
So rather than a longer walk towards Swanborne – we headed for the groin.
A bit pathetic really.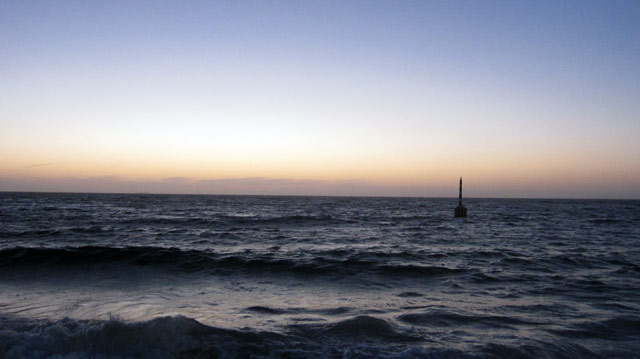 Of course you can't keep a teenage boy out of the water no matter how much you talk about shark weather…