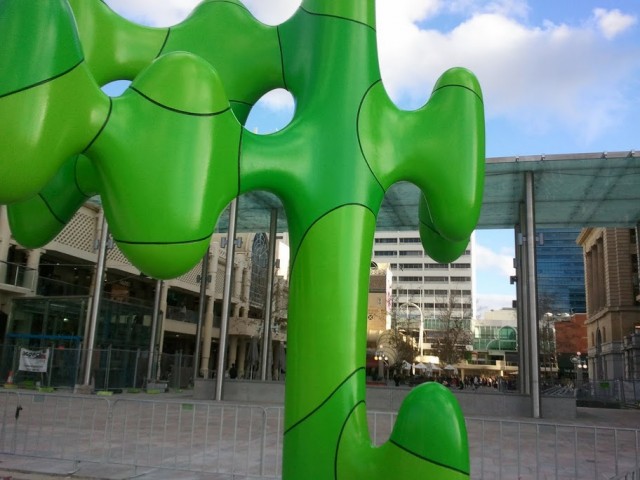 Saw the million dollar artwork for Perth yesterday.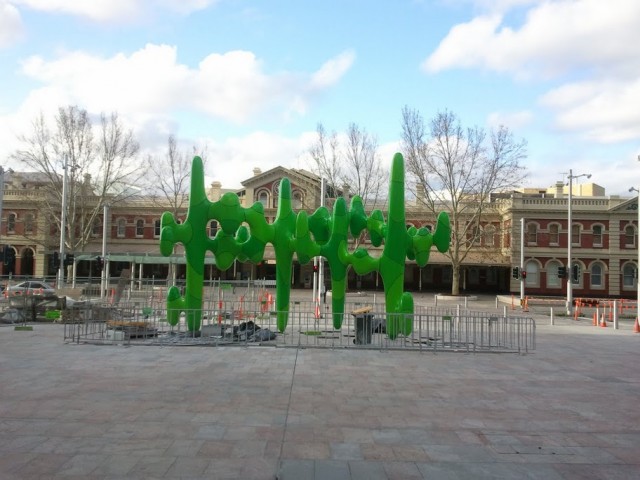 Do I love it?
Am I supposed to?
Is that the point of public art?
I'll give it this much… it stands out.
And I kind of like that about public art.
It can't always be tasteful and classic… a statue of the great and good… usually a white male.
Oh yes the statue of Sir Charles Court is due to be unveiled soon…
Not that I've got anything against Sir Charles.
I danced with him once at the Shinju Matsuri ball in Broome, and I must say he was quite light on his feet.
But we need more than a statue in Forrest Place.
We need a statement.
Does it make a difference that the artist – James Angus – has an impressive resume.
Has his art in several state galleries and collections.
Holds a masters from Yale.
It shouldn't.
We should take each artwork on its own merits.
We should respond to it, or not, and gauge its value by the strength of the reaction it evokes.
And on that basis, well, this has to be a triumph.
If nothing else, it is certainly a landmark.
Meet you at the cactus next time we're in Perth.
Your shout.