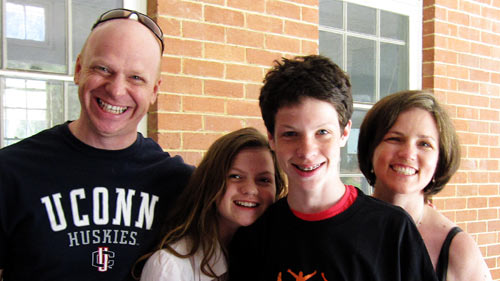 So he has left.
My baby, my boy, has gone from being carried in a backpack… to wearing one.
He is doing World Challenge, which means he spends four weeks in India – in the hill country – trekking.
He does a community project at a local school.
And he gets a bit of R&R… maybe going to see the Taj Mahal.
He has his passport, his walking stick, some cash, my sleeping bag and some groovy "wilderness wear" clothes.
He is on an adventure and my heart goes with him.