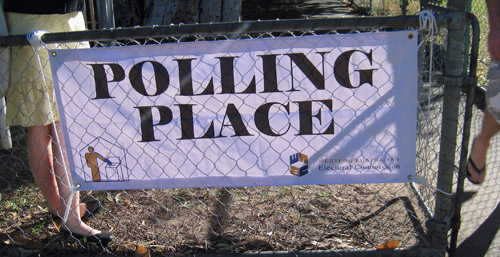 Today West Australians go to the polls to vote for or against daylight saving.
It's a beautiful morning. The sky is blue, there's no wind. It's tee-shirt weather.
You don't get mornings like this in summer. Or at least you do… but only if you get up REALLY early.
Of course if you have Daylight Saving you can get up a little later and still enjoy the morning before it gets too hot, but the chances of that happening in this referendum are slim.
Enjoy your mornings while you can peeps.
It's an argument I'm surprised the Yes campaign haven't latched onto.
I first heard it on the radio.
An elderly woman rang up and I was expecting the full-on No rant and instead she said that she liked Daylight Saving because it meant it was cool enough for her to walk to her shops in the morning.
She didn't drive and in a non-daylight saving summer she normally relied on friends and family to drive her as it was too hot to walk. She didn't like to shop in the evening as she was concerned about her safety in the near-dark and anyway the shops weren't open! (another referendum fail)
I hope she's got a lot of friends because she'll probably need them next summer.
We thought on arrival at our polling place this morning at about 9.30 that we'd got the wrong place.
There were no streamers, no posters… just the sign you see above.
As we left the Yes supporters showed up.
Maybe the Nos slept in?