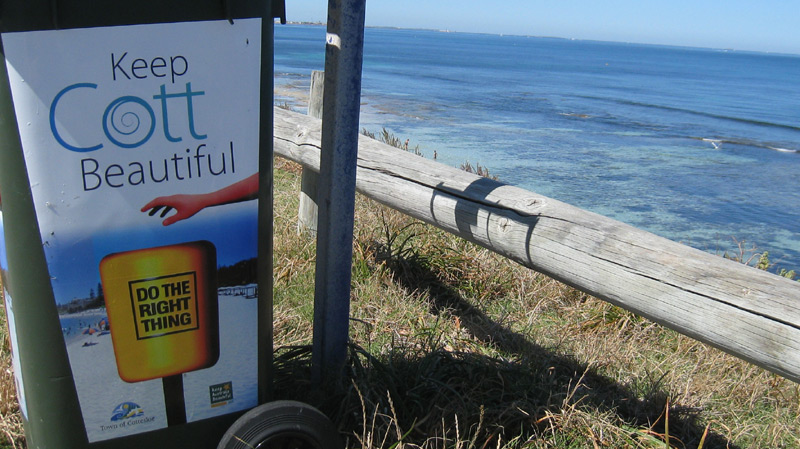 Seems the Town of Cottesloe read my post about the Michael Jackson litter campaign and decided to update their signage.  Hope it works although I will miss having a giggle at the old posters.
The weather this Christmas break has been beautiful.  High 20s to low 30s.  Crystal clear days.
Not what I'd call shark weather.  You know, those oily November days where the sea is flat and grey.
And yet it has been shark weather.  A fellow got taken off Port Kennedy and yesterday on our walk the authorities pulled everyone out of the water.
It was like a scene from Jaws.  A beautiful beach day with everyone standing on the beach or the groin looking for a fin. 
Five helicopters were circling overhead.
We didn't see the shark and walked home.
Meantime once again I have proved myself to be a bad mother.
Last night we invited our son's friend's parents over for a Christmas drink.
"So did Hugamuga get a good report?" they asked making small talk.
!!!!!!!!!!!!!!!
OMG!
We hadn't seen his report!!
That's bad isn't it?
He did really well I think – 3 A's in the core subjects… and they are the subjects that count!