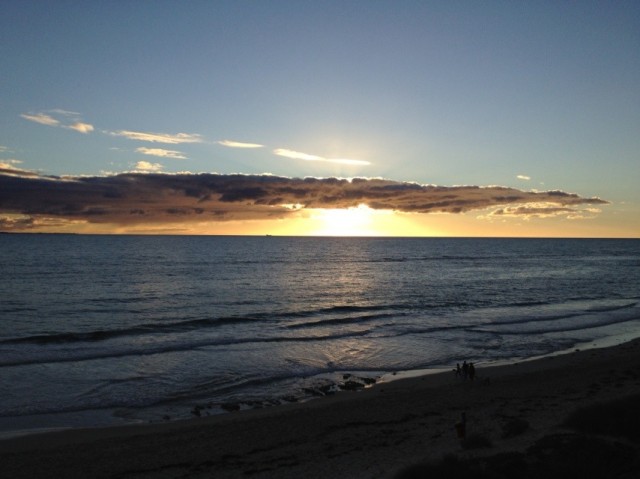 Just wanted to share the photo really.
It was such a beautiful Sunday.
I got up early for rowing and we rowed all the way to Barrack St from UWA, which is further than we've been but probably not that far.
Dolphins were seen.  Well.  One dolphin.
And marathon runners.
In the afternoon we did the grocery shopping and on the way home I made Groover detour to the beach.
Gorgeous.