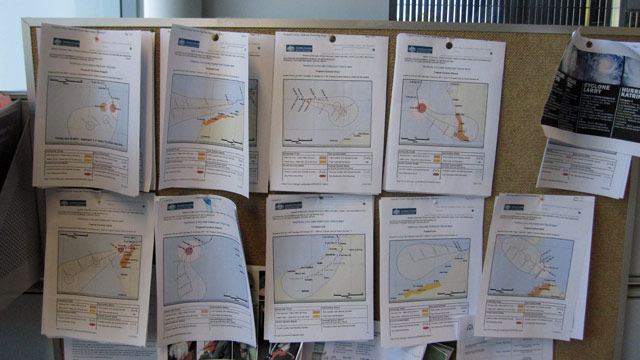 Today might be date of the wedding of the century but here I'm more concerned that it is finally the end of the cyclone season.
And I've checked with the Severe Weather Centre and they say there will be no more til November.
You might remember that I like to put up the track maps of the systems as they come through.
Usually I get four or five – this year – nine.
Fortunately none of them did any damage apart from bringing loads of rain – which of course caused flooding.
Which did cause damage – but not wind damage.
Anyhoo.
The bloody season is over – thank goodness – and now I can get out my hat, pour a nice glass of something white and wet, and sit back and watch two young folk tie the knot in spectacular fashion.
They seem a nice couple don't they?