During the show Extended Play Stories – part of Fringeworld – I heard tell of something new.  Something delightful.  Something I immediately resolved to do.
I love a cup of tea and drink at least 2-3 cups a day.  I always have English Breakfast.  Twinings. Which I buy only when on special, in large quantities.  No milk.  No sugar.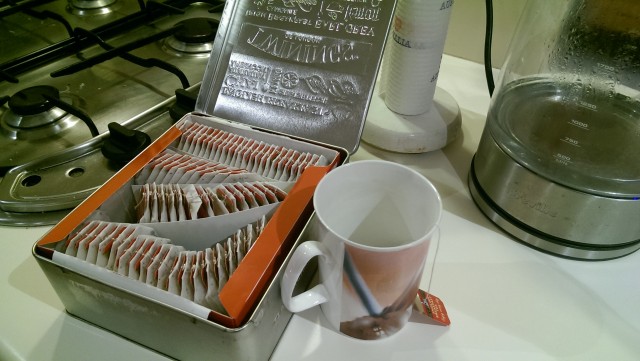 So when the storyteller started telling us about Surprise Tea I was immediately intrigued.
Surprise Tea is when you're asked "Do you want a cuppa?"  And you say "yes".  And then they say "What kind?" You say "Surprise Tea".
Sometimes people will say "How about English Breakfast?" and then you say… "No… it's not a surprise anymore." And you might pout a little.
Sometimes people get completely freaked out.  What will their choice say about what they think about you?  Will they reveal how little they know about you?  Or how much?
How delicious!
And then of course you can't complain of their choice because of course, you asked to be surprised.
As Shona was telling her story I started to wonder how that would work at my place.  I really only have the one type of tea.
It won't be a surprise to anyone to get English Breakfast.
So today I went out and bought some more teas.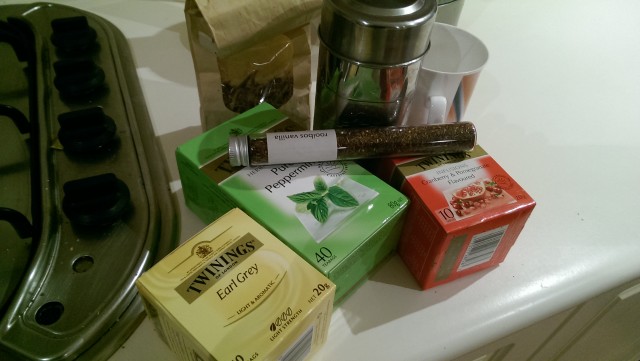 So go on.  I dare you.  I double dare you.
Ask me for Surprise Tea.
I'm ready.