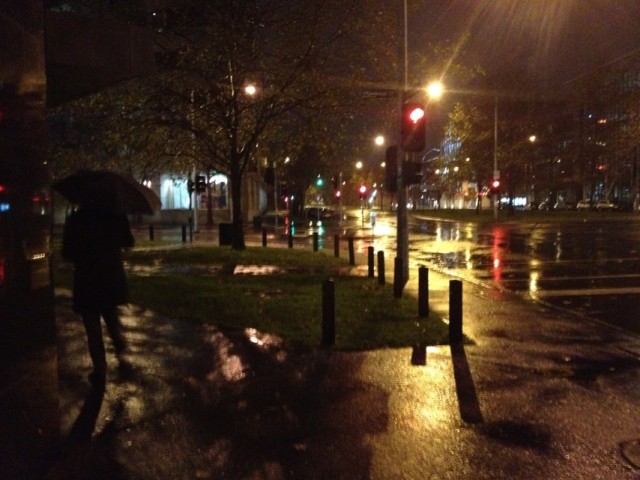 In Melbourne for a training course.
The forecast is for 14 degrees every day, except one which is 13.
Freezing for a Perth girl and I'm very glad to have my New York coat bought after being stranded in Vancouver in their worst snow storm in a 130 years (although it was worse in Victoria BC).
The snow was thigh high.
I was 5 months pregnant.
Planes weren't going anywhere and we only had hand luggage.
Someone lent me their winter coat and I went for a walk to a Virgin record store.
I became quite attached to the coat and with reluctance handed it back when we got back to the airport.
The first thing I bought in New York was my own coat.
Now I live in Perth so the opportunities to wear my coat are limited.
And… it looks a bit like a dressing gown.
But I am so glad of it here in Melbourne.
UPDATE: And I haven't stopped wearing it. This week in Perth the weather has been dire and my coat is my new best friend.