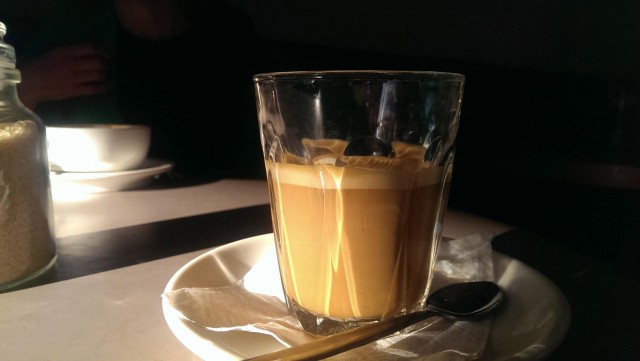 I thought I knew my coffee.
I did.
I live in Perth.  We know our coffee.  We just do.
Long black, long mac topped up, cappuccino, latte, flat white… yeah we've seen it all.
So what's that?
That, I was reliably informed on Saturday,  is a long mac half topped up.  Decaf.
Not heard of it?
Long mac = double shot.  Usually with milk added to the top of the glass = topped up.
But that's too milky according to my friend.
Half topped up.
Still.
What is the point of a double shot of decaf coffee?