This is my colleague Gill's hairstyle today.  Classy.  Neat.  Effortless.  According to her.
Here are the instructions:
Put your hair up in a high pony (make the lacky quite tight – my elastic broke on the third circuit)
Make a hole in your hair between the elastic and your head and thread your pony through from back to front so that you end up with a weird backwards ponytail at the front.
Pull tight
Take the ponytail and roll it over front to back and tuck in the tail in the back.  You might need a pin.
Voila!  Looking gorgeous.
Ummm….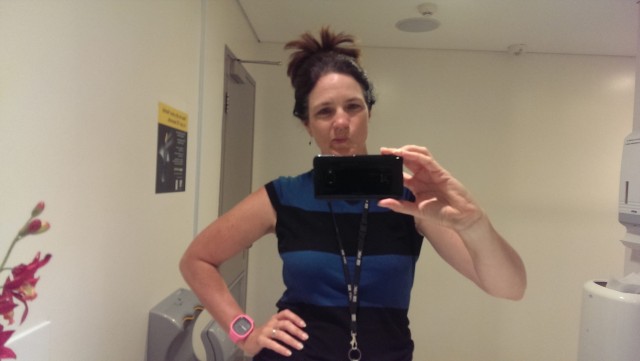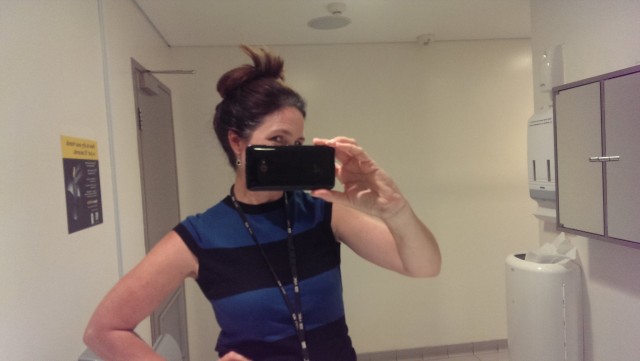 Hello cocky!
Hmmm your hair is quite springy…
Maybe this is an end of the wash cycle hairdo for me?
Maybe the ponytail was too high?
Requires a little more work methinks.