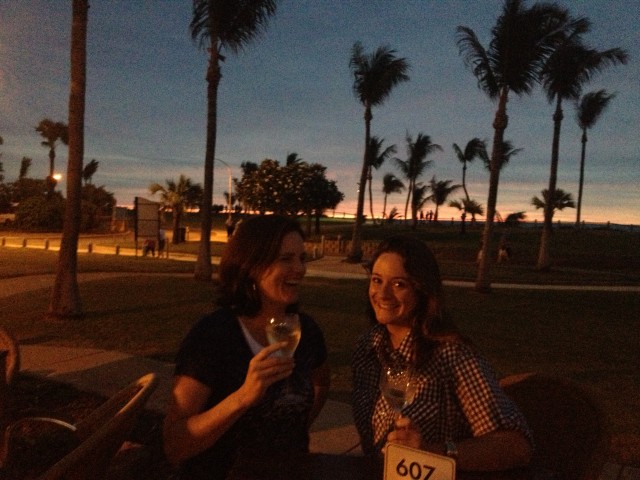 My son went in for a pretty serious operation on Friday.
It was scary.
After three hours on the table he was weak and groggy.
This is of course not unexpected, just horrible to see when it's your baby, your son, your brother.
He is recovering quickly. Resting a lot.
And. Finally. Home.
To distract myself this week (coincidentally) I travelled to Karratha and Broome (Monday-Thursday). That's what I mean by a strange week.
I love travelling north.
I like the people I catch up with. I like the environment. I like the red dirt and the dreaming.
I didn't wear my brand new sandshoes*.
The photo is me and Madelaine having a sunset St Clair Sav Blanc at Cable Beach.
Needless to say my exercise regime has been compromised…
Sunday: Social Rowing
Monday:
Tuesday:
Wednesday: Erg session at hotel
Thursday:
Friday: Just a lot of nervous energy
Saturday:
*the Pindan dirt would stain them in seconds flat