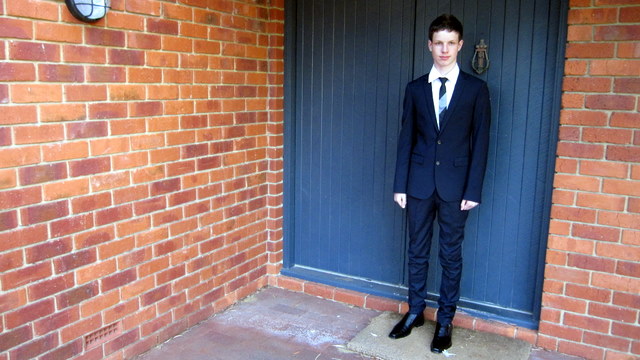 This is my boy, pre-ball.
My creation.
Well mostly mine.
Okay okay he had a bit to do with it.
Oh and Groover.
But for tonight?
That's mostly me.
With my boy's agreement.
Y'know a lot has been said about how expensive girls can be when it comes to the Year 12 ball but I found myself forking over huge wads of cash.
Suit, shirt, shoes, tie… haircut.
Okay admittedly the haircut was a bargain.
I don't know.
I didn't think I'd care so much.
How hard is it being a boy – turn up in any old suit and you'll look good right?
Probably right.
But I wanted him to feel good and look good.
I wanted him to feel special, coz you know… he is.
And besides…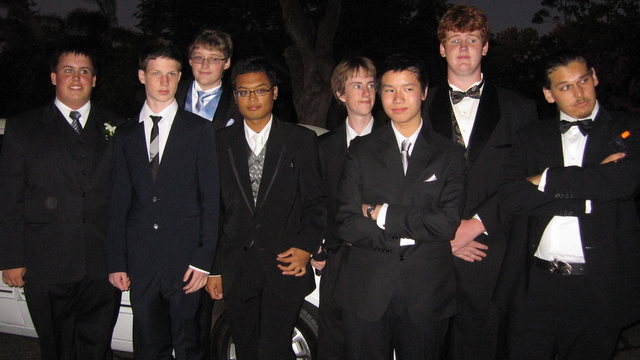 How gorgeous do they look?
And he'll wear that suit again.
Hopefully.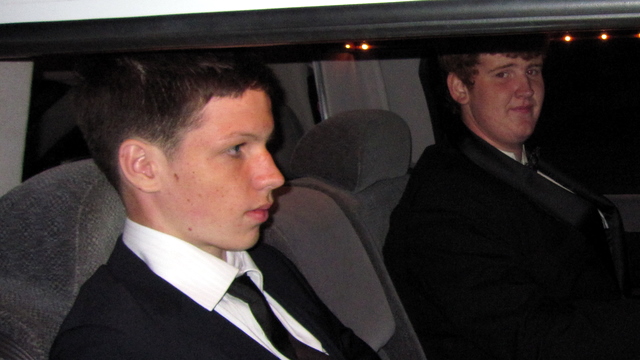 Interestingly lots of the boys didn't invite girls to the ball.
They go to a co-ed school and I guess they figured girls would be there anyway.
Still I was a bit disappointed.
I think a lot of the girls would have liked to have been asked.
And I bet there were a few who wished one of these lads had asked them.
But maybe not.
Maybe I'm just old-fashioned.
Or maybe…
Maybe these boys are lucky they don't go to an all-boys school.
Yeah.
Then they'd have had to ask someone!