First of all… hello! Long time no see. But you see I just paid for the next two years hosting so I may as well make the most of it and bloody write something.
What's changed since we last chatted…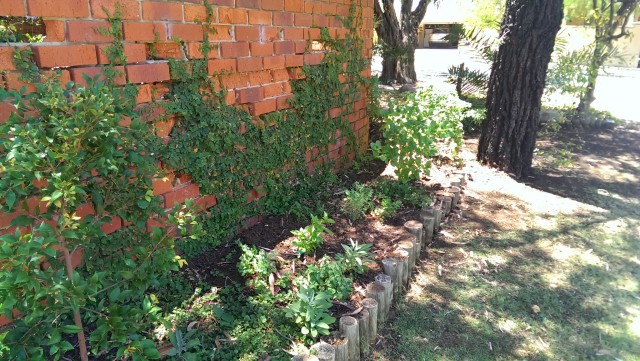 Well the herbs have got bigger. I've eaten lots of them. Not sure anyone else is picking them… but they are still welcome to.
It's been a long hot summer and the garden is suffering for it.
And I have a new toy which I am obsessed with.
I have a GoPro Hero 3+ and so far have the following accessories:
chest harness
floaty back
head strap
homemade cap mount
extra batteries, charger and car charger
vented helmet strap (this was a mistake)
extra bolts
frame
tripod mount
flex jaws clamp (still to arrive)
Do I need all those things… yikes!
My old laptop is struggling to cope with the videos so my son is cobbling together a more powerful computer and my dad is making a case for it.
This has become a very expensive toy.
But I'm having fun with it.
The Goose Saturday from Sarah Knight on Vimeo.
Friday in The Goose from Sarah Knight on Vimeo.
Rowing on the Swan with my GoPro from Sarah Knight on Vimeo.