I've decided I'm a grown up and therefore allowed grown-up (read expensive) make up.
The last lot I bought lasted a year and a bit and would have lasted longer but a certain teenage daughter decided it was really nice and used it.  Grrr.
So this week I ordered some more, this time direct from the States.
Now I would have bought it locally but the pricing in Australia is ridiculous.  Foundation for example… US$30-50 or AUS$70-90.
I do like going to a beautician and being "fitted" for my makeup – finding exactly the right shade and last year I bought locally.
But that is just price gouging.
So why such a mark up?
The US dollar is worth less than the Australian dollar at the moment – it should be cheaper.
Add some for freight maybe… that wouldn't be more than a couple of dollars for each item max.
And I'd be happy to pay that.
Luxury tax?  Apparently not.
No it seems we are charged nearly 40% more for our makeup because we are willing to pay it.
Well I'm not.
Now the makeup I wanted (and this is the same with many other brands) does have an online presence in Australia, which has the same mark up as the shops.
The US website does not ship directly to Australia.
How to shop in the US when they don't ship to Australia directly
I set up a redirect address in the States through a US Shipping company. Just search for "US shipping only websites".
Then I ordered my make up on the US site and sent it to my new US address.
When it gets there, I will get an email asking me to instruct them on where it goes from there.
Then I pay the freight to Australia.
The freight will be about $28 which is less than the mark up on one foundation.
I hate the fact that I can't go down to a local business and support them, but if I do, well I will just be supporting an absolute rort which has gone on too long.
And now I have a new hobby… tracking my makeup as it makes its way to me…
I'll let you know if/when it gets here.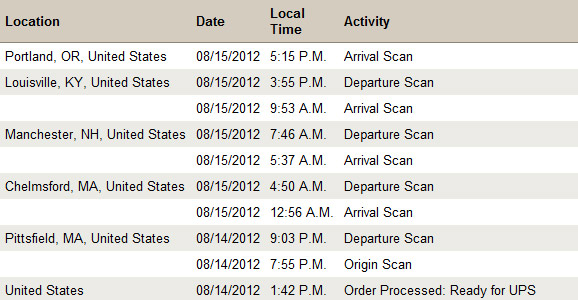 UPDATE:

Furthur Update:
It arrived. And I love it. And I saved 41.55% approximately by shopping online.