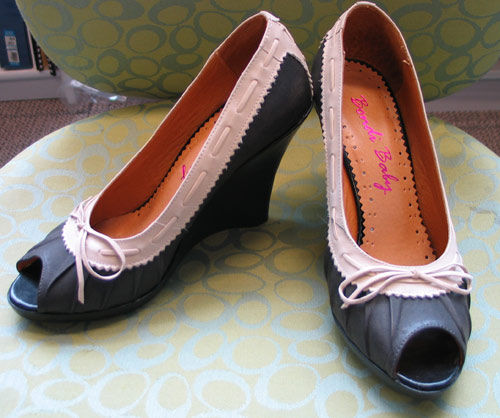 Hello from way up here!  Up here in the stratosphere!
Aren't these shoes great.  Okay I know they are probably not to everyone's taste… Groover and Dippity don't like them… but I think they are fab.
I haven't bought a pair of shoes for AGES so I'm very excited.
And they weren't too expensive. 

Can't run in them though…