Well rehearsals have started and now we are without Groover's company two to three nights a week as he heads to Midland to rehearse for Blak Yak's upcoming production of Arsenic and Old Lace.
(the season is in June – don't miss it)
This is Groover's first foray into community theatre and he has to learn the bugle.
(Luckily I spoke to someone today whose brother is in the Navy band and plays the bugle – how cool is that!)
Anyway… he's done Mr Cha Cha's ballroom and Theatresports but this is "proper" theatre with lines to learn and everything.
And it's quite a commitment – 2 to 3 nights a week and more as the season gets closer.
He seems to relish this new experience and told me over dinner tonight he would definitely look for more opportunities.
Having said that he was spotted listening to the last five minutes of the Dockers fabulous win on Sunday…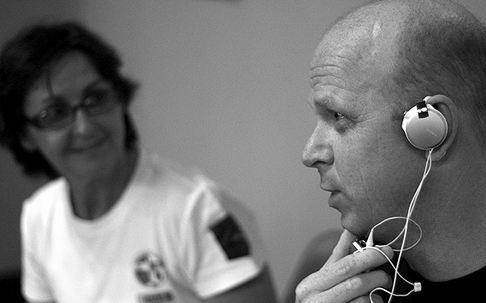 But honestly – who could blame him?
It was an AWESOME win!