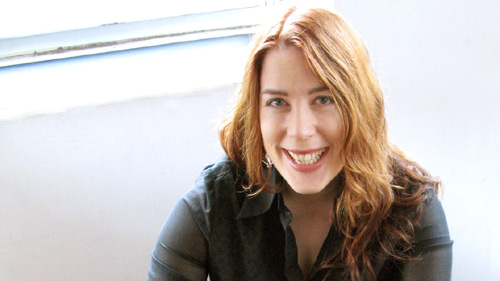 Last weekend I spent a quite a bit of time at the Perth Writers Festival.
I got to host a couple of children's/young adult sessions which are my faves because a) the books are short and I can read them quickly – especially the picture books and b) I love teenage fiction.
This year I met Leigh Hobbs (Old Tom), Carole Wilkinson (Dragonkeeper trilogy), Barry Jonsberg (The Dog that Dumped on my Doona), Justine Larbalestier (How to Ditch Your Fairy) and Tristan Bancks (Coolhunter series).
All very different in their own ways. 🙂 
I liked how Leigh doesn't draw what he says – and apparently there is a chicken in every book.  Carole began writing at the age of 40 which gives me hope.  Barry's not afraid of a poo joke, Justine blogs (and you know how I like that) and Tristan seems genuinely interested in everyone he meets and I think that's a rare thing.
They were fun sessions, and along with some of the other sessions I went to, opened my mind to new ideas and books – which is what you want right?
As always I hit the bookstore limiting myself to only three this year – hey there's a global recession okay – not to mention a towering stack of unread and overdue library books by my bed: Justine's "Magic or Madness", James McBride's "The Color of Water", and James Woodford's "Real Dirt".
In many ways an odd mix for me.
The Color of Water I picked out because I met a family friend who recommended it (interesting that family friend always refers to friends of one's parents no?  I guess family friends of your own would just be… friends) . I also saw James speak at The Moth – the live version of my second favourite podcast (and be warned one day I'm going to make my own version for this little blog).  
I loved James Woodford's book "The Secret Life of Wombats".  Have you read that?  "Real Dirt" is his memoir, and while I'm not a big fan of autobiographies or biographies or non-fiction for that matter, as I loved Wombats, I thought I'd give it a go.  Also I liked the first line.
So that's two memoir/biography books!
And as I enjoyed the fairy book I thought I'd check out Justine's Magic series… (and I read it in about two hours and will get the rest… I especially like the door that goes between Sydney and NY – I could use one).
Getting Teens to Read
I've been trying to expand my teens' horizons when it comes to fiction.  Dippity reads A LOT of fan fiction and re-reads her faves, Hugamuga tends to stick to his few faves and whatever the school forces him to read (not much).
My strategies in the past have included:
Reading the beginning of the book aloud to them and then stopping at an exciting bit… FAIL
When I read John Marsden's Tomorrow series to my son, I didn't even get to the exciting bit before he asked me to stop.  Years later when his mates said it was good he read it, and then ALL the series and the next. 
Getting the audio book versions out from the library and playing them in the car… FAIL
They just get the audio books and listen to them – not reading the books – which is okay… but you need electricity. 
Renting the video/seeing the film… FAIL
Once they know what has happened they don't want to read the book, and I'm much the same, interesting it doesn't happen the other way about.
Buying the books for myself and laughing at the good bits and then leaving them around the house… OCCASIONAL WIN
This worked for Scott Westerfield's Uglies series which I bought in the US and raved about the whole trip, and for Magic and Madness, Randa Abdel-Fattah's "Does My Head Look Big in This?" and Cassandra Clare's "Mortal Instruments" series, but not for others. 
Do you have a strategy that has worked at your place?
As Sebastian Barry said during the Writer's Festival – Young adults are like dogs – you've got to let them come to you (your writing), if you approach them… they may bite.  So true.
Back to the fairy thing
Anyway I was going to tell you about the fairy of last minute ideas.
Justine's book  – How to Ditch Your Fairy – tells the tale of a teenage girl who has a really lame fairy.  In her world nearly everyone has a fairy, and the fairy gives you a usually fairly lame but very specific superpower.
For example her fairy is a parking fairy – wherever she goes, she finds the perfect park.  Useful perhaps if you drive.  She doesn't.
Her friend has a much more useful Clothes fairy and always finds perfectly fitted clothes at huge discounts – how I wish I had THAT fairy.
So when Justine asked me what my fairy did I had to think.
In the end I think I've got the fairy of last minute ideas because I'm quite good at coming up with good ideas at the very last minute.
It would of course be MUCH more useful if the good ideas came at the start of a project so that I had time to really do some good with them but hey… I'll take what I've got.
Justine didn't disclose what her fairy might do, but given her bad luck run when it comes to sporting injuries, I'd say she definitely had a writing fairy – a jealous writing fairy that was determined she wasn't going to be distracted.
I wonder what your fairy might be?
PS:  If you missed the festival, some of the sessions are podcast here:  http://www.abc.net.au/perth/features/writersfestival/