Concerned readers will be relieved to know the title of this post does not refer to the author following the attack of the stinger a few days ago.
Indeed the evidence of the brutal tentacled molestation is all but gone and your correspondent is very much alive and kicking.
Not kicking as well as her daughter who is limbering up for a karate grading on Monday, but still quite well.
If a little sore.
Muscle sore that is from all the hard work this week has involved clearing out the back room and the back wall.
I've cleaned out the back room several times before, but this time we were serious.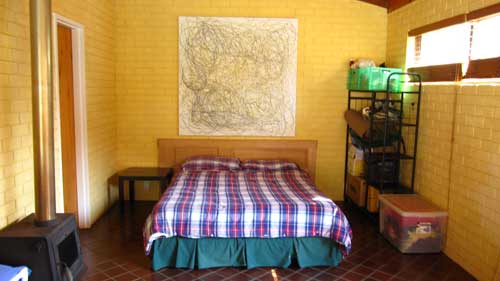 We've even taken out the bookshelves.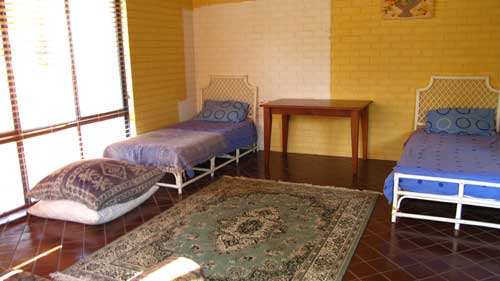 Now apart from about 6 small boxes – the room is storage free.
I've sold or given away 14 boxes of books, including most of my science fiction collection.
The old telly and microwave, bookcases and four boxes of previously packed junk have gone on the verge (and a lot of it very quickly into other people's cars).
And after four years we've finally got round to putting up the cedar blinds… which we've been meaning to do since we replaced them in the main house.
I feel relieved and zen.
And a little muscle sore.
Because we also pulled off the ivy from the back wall.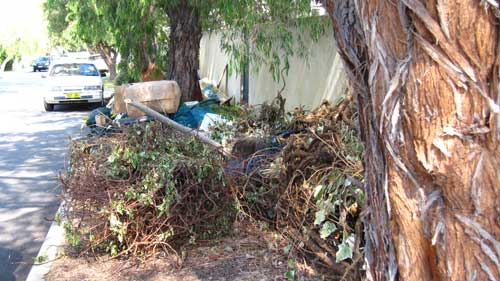 The ivy has long been a leaf trap, releasing them in a steady stream into the pool.
This was not our pool's finest hour but you can see what the ivy ad vines looked like.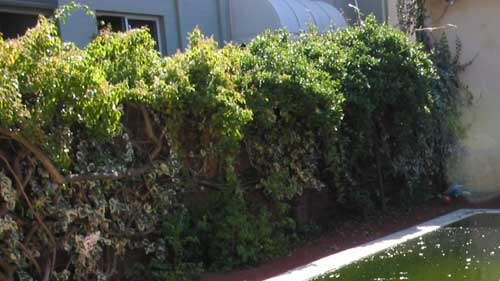 Every year we have to cut it back so we can walk down to the pump.
It has taken us at least six years since a landscape designer recommended we get rid of it to finally rip it out.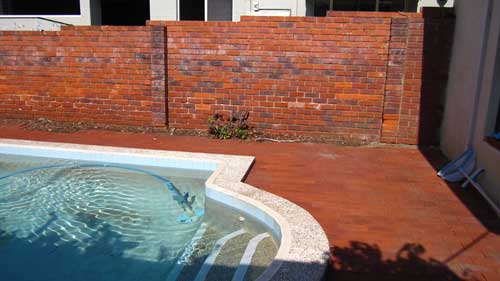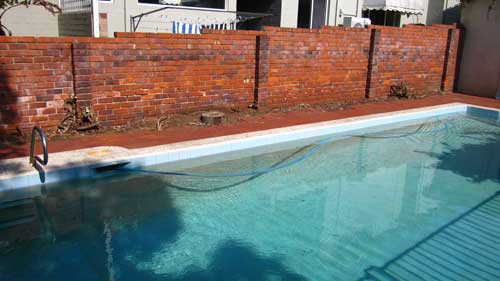 And then we discovered the high pressure hose…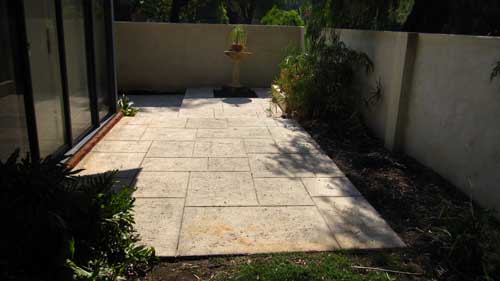 So that's the first week of my holidays over.
Boy it went quickly.
Now just the car to sort out, an ongoing fitness plan, the stumps need to be ground down… oh and I want to fix the paving round the pool.
Just one or two things on the list then.