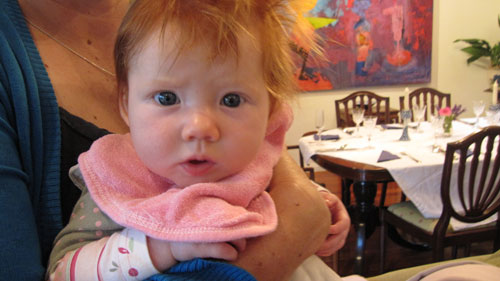 How gorgeous is the hair? And she is only 4 months old.
My babies were bald bald bald.
And now for the proud grandparents…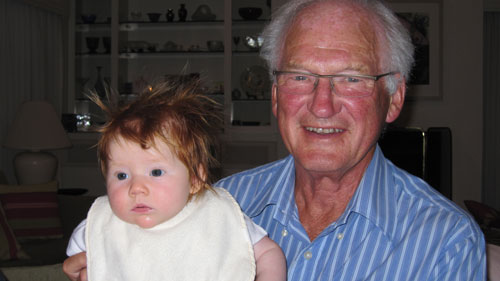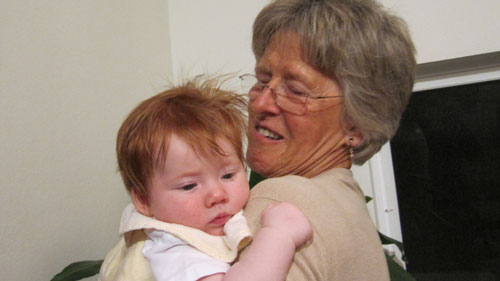 And my mum: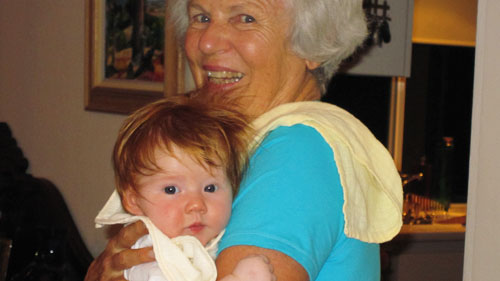 The baby is the new daughter of my friend K who lives in Hong Kong – soon to move to Dubai.
We grew up together.
Every year our families had Christmas Dinner together and the tradition continues.