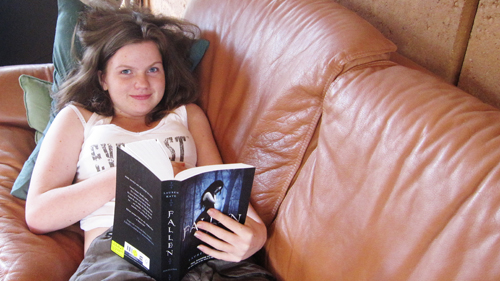 I'm in Dunsborough with most of my family and some friends and as usual it's the normal round of sleeping, drinking, eating and reading. 
Oh and playing cards.
My daughter has worked out that I'm a soft touch as long as she intends to buy a book so today we went down to the town to check out the bookstores.
What are you looking for?  I ask sweetly.  Something with vampires?
Duh, mum, no.  She scoffs.
Angels are the new vampires.
Right.
So now I'm reading the book she was reading on the way down which is indeed about angels (Hush Hush by Becca Fitzpatrick) because I reckon in two years time we'll be going to Angel movies.