We wandered around the Sculpture by the Sea exhibition, too early to buy a program, which, if I'm honest I wouldn't have bought anyway because it cost $8 and that seems a bit rich, wondering which piece the council were going to buy.
I love walking past the sculptures from earlier years and it feels like one day walking around the suburb will be like visiting a permanent sculpture gallery.
This year, and probably because my son is so into civil aviation, I especially liked the Runway series. Below you see Barcelona, Anchorage and Shark Bay runways as art.
LOL at Shark Bay.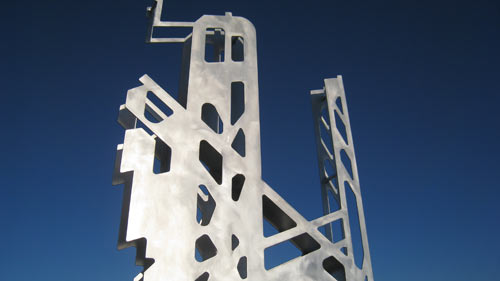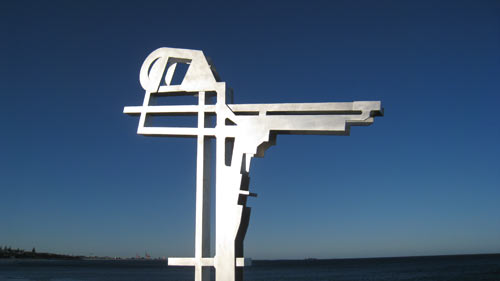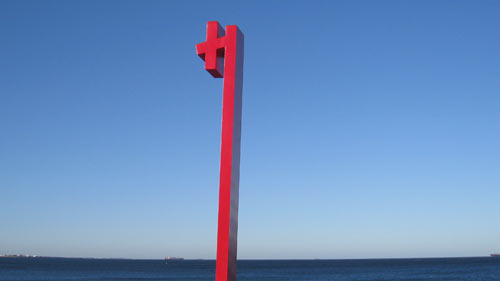 This is Ben Juniper's Orchid.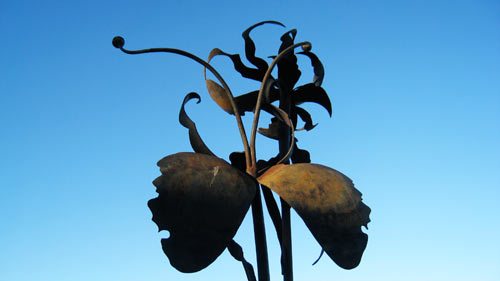 This one is looking past one onto another.
(See, if I'd had the program I could have been more descriptive. Sorry for being tight.)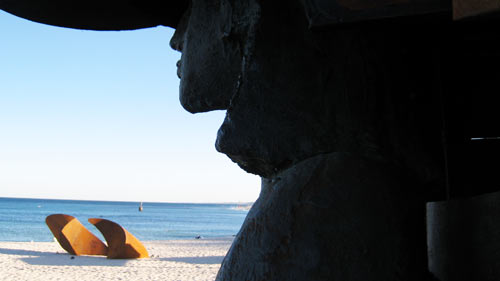 And one more… in the background look for the floating sculpture (for you M).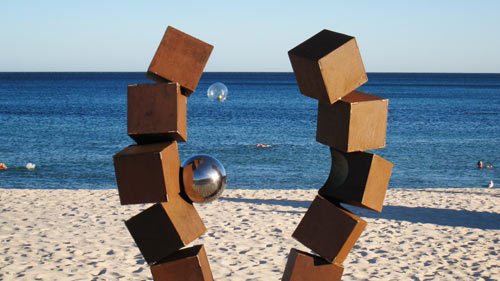 There's something about viewing art on the beach – it's a bit like seeing art in the wild, as if you happen upon it in its natural setting.
If you think of an art gallery as being a zoo, Sculpture by the Sea is like going on safari.
Now where's my pith helmet…