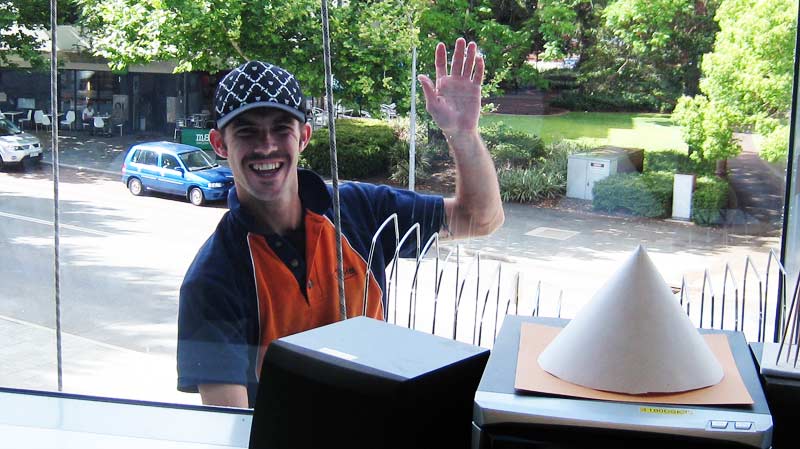 I nearly wet my pants when I saw this guy outside my window!
He and a mate were cleaning the windows at work on these dinky little swing things – very athletically it must be said.
But I must say I did feel a little exposed.
btw – that little cone thing in the foreground is part of an Artopia exhibition we had in the foyer at work. Artopia was this great program where artists created installations in various workplaces in Perth. Unfortunately it has been discontinued.