I'm sure this is a question that's been on your mind for some time now and luckily, right here on Redsultana, I can advise you with some experience.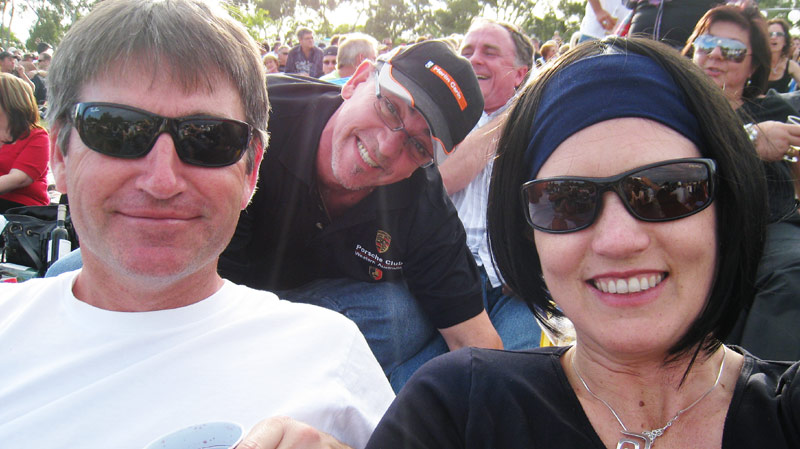 The pros:
You don't have to wash your hair, no one can see your greys, it remains effortlessly neat.  When the temperature drops after dark, your head stays warm.
The cons:
It's a bit hot and uncomfortable. As the hair was lighter than my natural hair it did fly about a bit. And it was difficult to know if all my natural hair was remaining undercover.
In short, I probably wouldn't again.  Grey hair?  It's distinguished.  🙂
And don't you love the guy in the background getting into the shot.  It's a close community up there in picnic blanket land.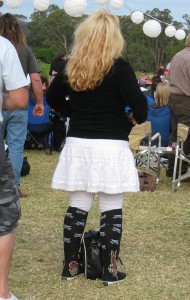 I was at the John Mellencamp concert, supported by Sheryl Crow and another artist called Toby… who, now I think about it, I think is a friend of my cousin.
It was quite warm out there in the country and there were a few flies… and a few fashion victims.
This girl was my pick of the day.
I think it's the skull socks.
Teamed with the little halfway booties they are a picture… but then add the white tights and wow.  Who was going to beat that?
Certainly not me in my wig.
And what do you think happened here?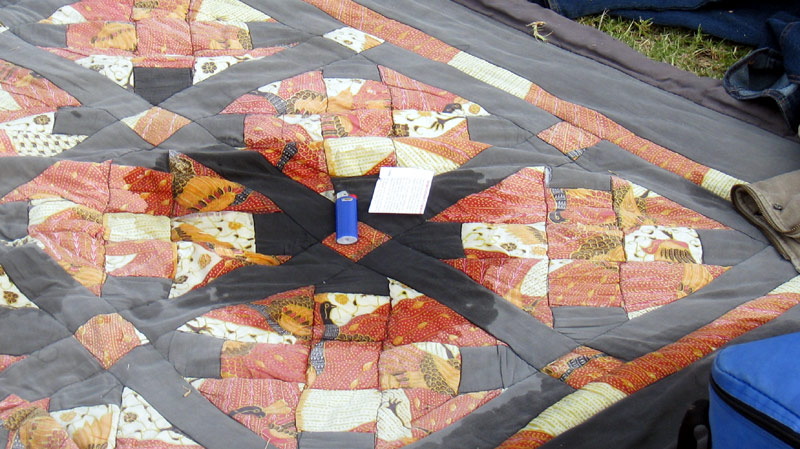 It's just not a good look.
And no.  That's not my blanket.