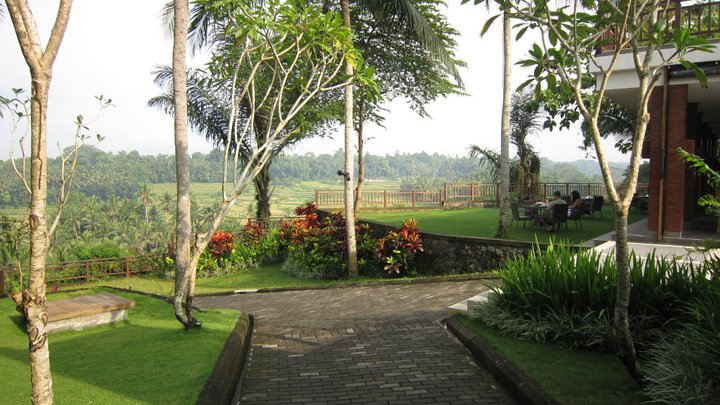 The last two mornings we've had a picnic breakfast delivered to our villa.
The butlers come with the baskets and set up the table in the gazebo with fresh fruit, plunger coffee, bakery items, cheese and cold cuts.
But here's the thing.
Eggs taste best eaten within seconds from being taken off the stove.
And plunger coffee?
Shudder.
So despite the convenience and luxeness of having our breakfast delivered, this morning we wandered up to the restaurant.
Espresso coffee.
Freshly scrambled eggs.
A view of the valley, the early morning mist lingering in the sunlight.
Sure, you can't just wander up in your jim jams.
And yes I don't look my best in the morning.
But ahhh, it is worth it.
For the coffee alone – worth it.
Delightful.