The last two days in Ubud have been "activity" days.
Yesterday we did the Paon Bali Cooking class and today the Bali Baik downhill cycle.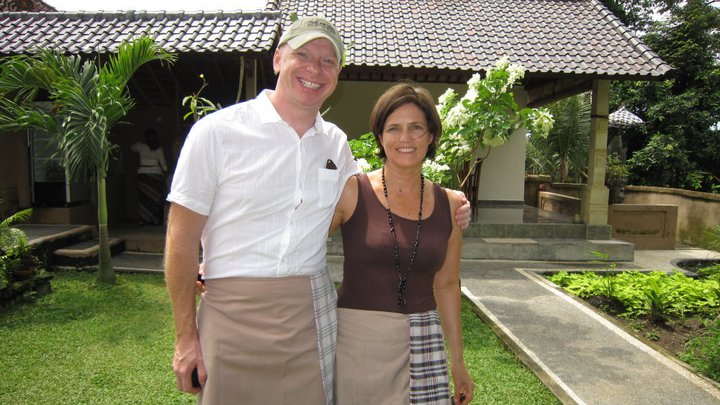 The cooking class started with a visit to Ubud markets, then a stop at the padi fields before we were invited into our hosts home.
Wayan gave us a tour of his home – explaining each of the buildings – and how it all fits into their Hindu religion and then we went to the big outdoor kitchen and were fitted out with aprons.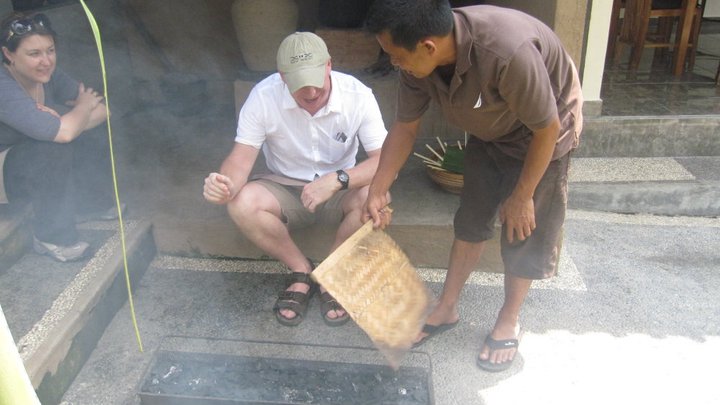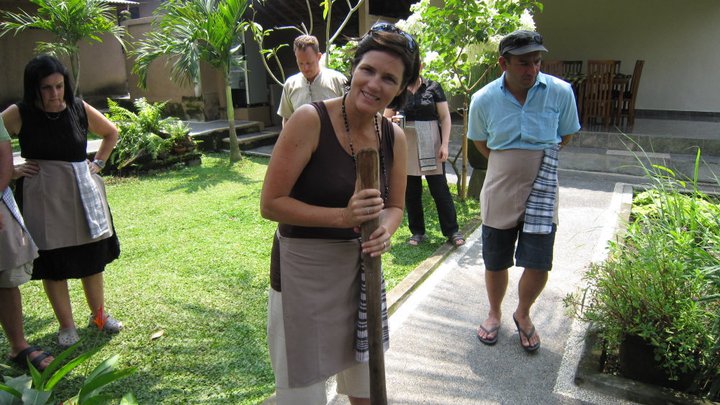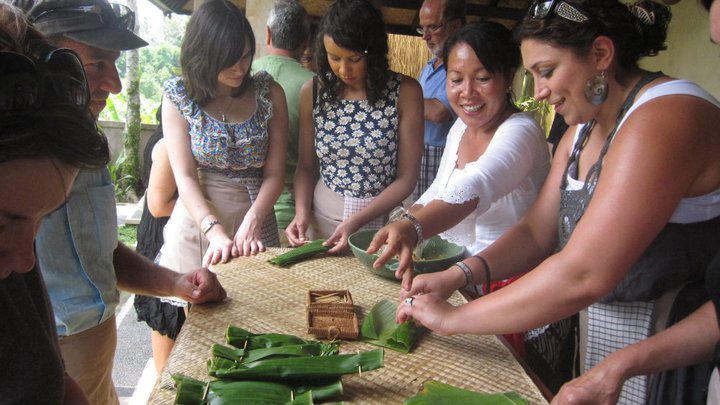 It was a fabulous experience and the food.
Well lets just say I'll be on a strict regime on my return.
Luckily the next day we went cycling.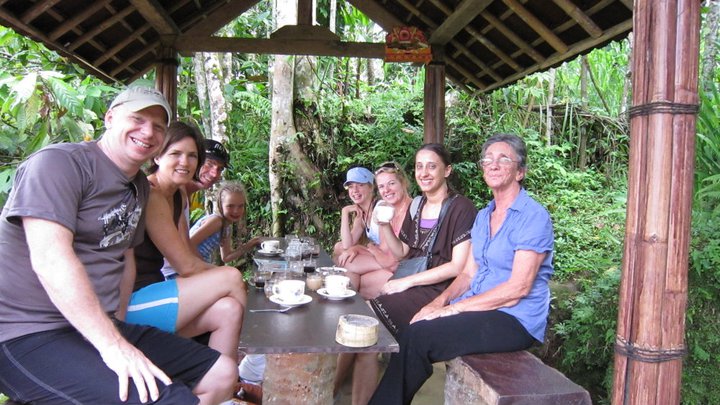 Well I say cycling but in reality it was sitting on a bike rolling down hill.
Rolling through picturesque villages, and padi fields, dodging the scooters, ducks and dogs.
Seeing as the brochure says – the real Bali.
Afterwards our tour guides laid on a lovely Balinese meal and undid all our good work.
Heaven.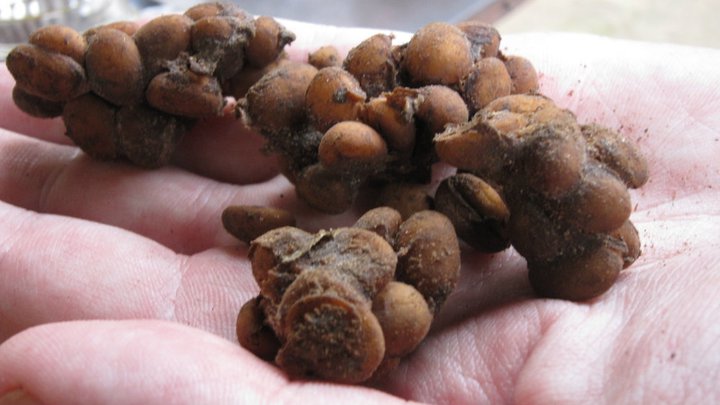 Oh and we got to drink coffee excreted from a cat.
Now you can't get more real than that!
[As I type this I am watching the 7pm news from Brisbane on the Australia Network. Extraordinary footage from the floods. My heart goes out to all the families affected.]