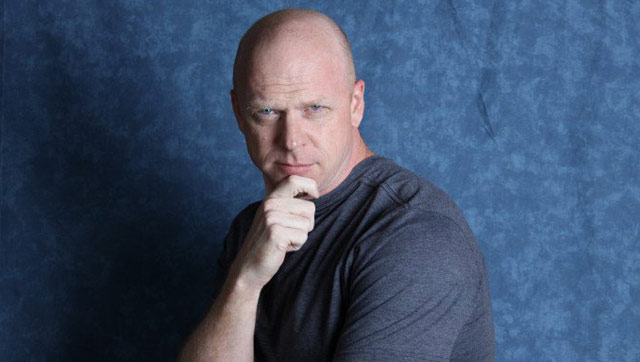 Groover is in another play – The Beat Goes On – which opens this THURSDAY at Camelot Theatre in Mosman Park.
The play is really three one-act plays all, as you might imagine from the title, about police work in the home country.
Groover is in the third of these plays, directed by Sinead Bevan (the co-director of his last play Arsenic and Old Lace) and he plays a nasty piece of work.
Mr Williams is a thug.
He's been arrested countless times and always seems to get off on a technicality – the police powerless to do anything about it and forced to be polite and over-courteous all the time.
Honestly, practicing his lines with him, I just wanted to slap him!
Still it is quite amusing and thank goodness this time at a theatre closer to home – although he has some performances out at Midland as well.
I'm going both Friday and Saturday nights – hopefully I'll see you at one of those performances!