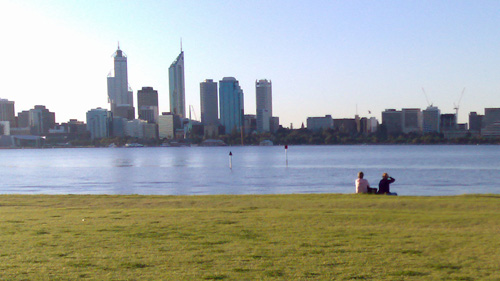 Audio clip: Adobe Flash Player (version 9 or above) is required to play this audio clip. Download the latest version here. You also need to have JavaScript enabled in your browser.
Wayyyy back in 1991 I was involved in a radio appeal for the RFDS which involved me jumping out of a plane over the city of Perth.
I was 24.
The other day I found the broadcast recording.
Unfortunately I've missed the best bit which was screaming as I jumped out the plane and then silence for 20 seconds as we fell 6000 feet.
Instead what you hear is adreniline coursing through my body making me sound like a right tit.
And despite protestations that I would DEFINITELY do it again…
I haven't.