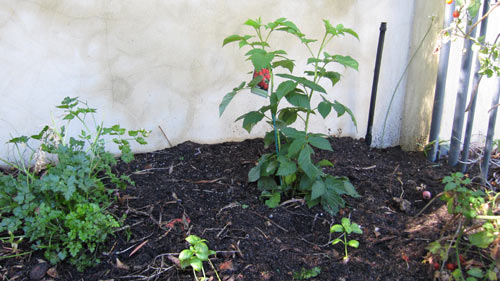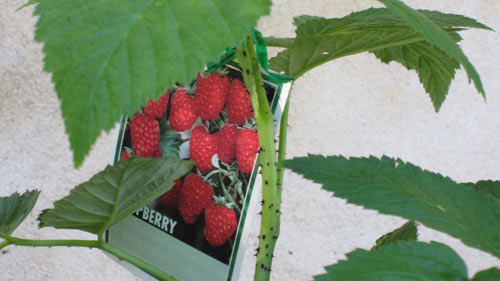 I've planted a raspberry bush.
I love raspberries but at $10 a punnet who can afford to eat them!
We buy the frozen ones sometimes as a special treat and the kids make short work of them.
The best raspberries I've ever tasted were at a berry farm on the east coast of Tasmania.
Oh rapture!
I bought the plant at the Mt Claremont Farmers Market last weekend.
My gardening advisor said lots of organic matter and a handful of some fast release fertiliser in the bottom of the hole.
Water every day.
Does this look like a happy raspberry plant?
Apparently raspberries send out runners and I could end up with a raspberry corner.
Bring it on!
Of course my pommy husband Groover was skeptical.
"I grew up with raspberries" sniffs he, "and they will never survive in Perth!"
Yeah whatever.
*blows raspberry*
We'll see who is right in a few months and whether four years studying agricultural science actually counts for anything.