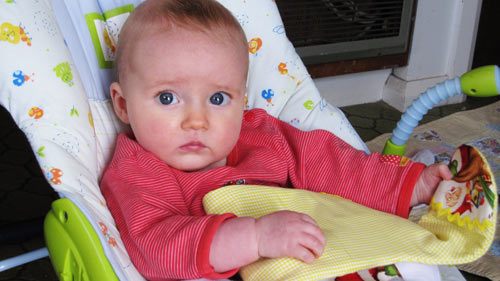 The other weekend I dropped into Melbourne on my way to a conference to see my newest niece and drop in a Christmas present.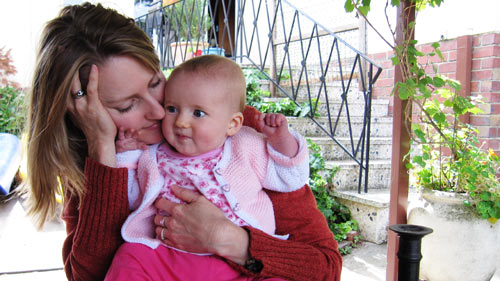 Here she is with my soon-to-be sister-in-law.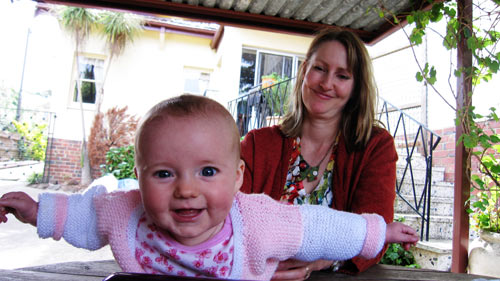 Isn't she adorable! Well… they both are.
And I reckon my brother is pretty cute too.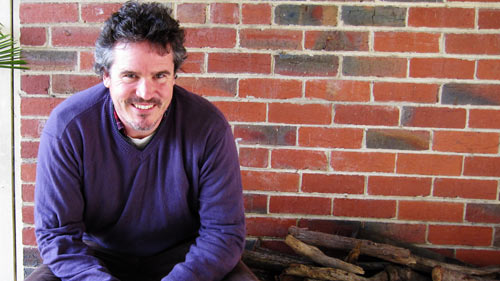 My brother was recently on telly, featured in an Arts documentary called The Wall.
The Wall was a grey wall surrounding an outdoor area at a local mental health hospital.
Now, it looks like this: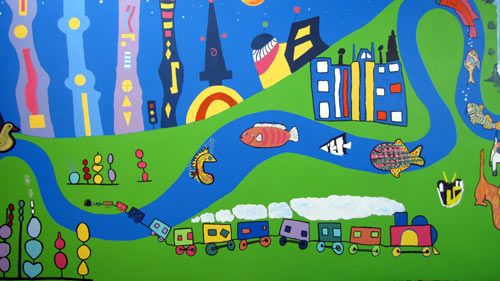 My brother took his family and I along to see it in person.
It was the first time we had seen it in the flesh… well obviously my brother had because he was the consulting artist but the rest of us hadn't seen it other than on film.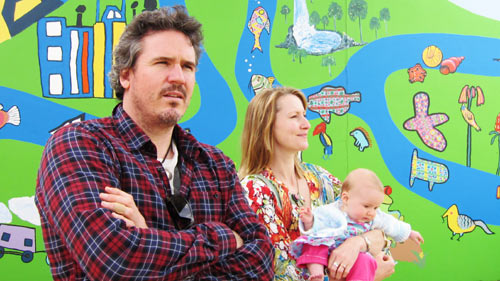 Close up it is very bright!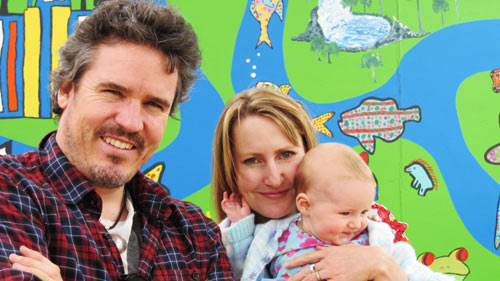 This is my favourite bit.
The design has a river running through it which kind of ties the whole piece together.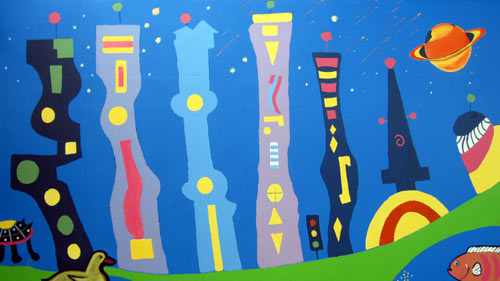 The designs were developed by out-patients at the clinic (I think they were outpatients) and then the group painted the wall – with direction and help from my brother who firstly transferred their designs and then helped them do the painting.
There is already some graffiti: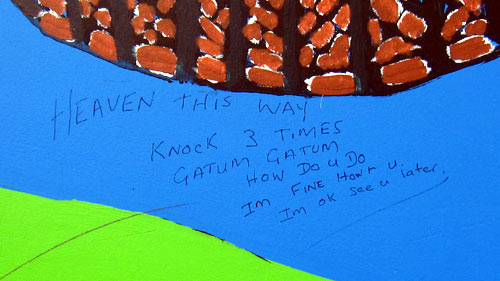 This is on a door that leads to the outside.
I'm not sure but I think my brother thought it rather added to the project.
Interestingly a painting of two kids skipping rope was painted over as the images distressed some of the patients.
It is a magical design.
I felt privileged to see it.