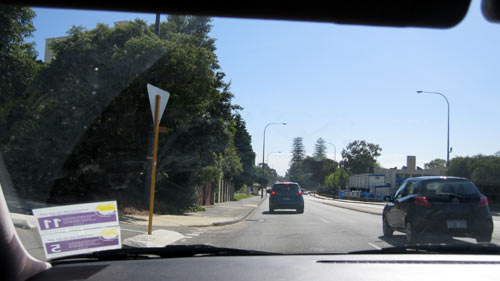 I was telling a mate the other day about a funny thing my son said in the car on the way to school.
He asked me what the safety rating of my car was.
I said I had no idea but it was probably a lot less with me driving it.
LOL
And my friend said – in a serious tone – oh yes well you are a bit of a tailgator aren't you?
Am I?
*worried look*
No I'm not!
Am I?
So I asked Groover.
No… he said after some considered thought… I wouldn't say you're a tailgator…
(not the ringing endorsement I was looking for but I'll take it)
And then I got my son to take a photo when we're driving as proof.
So!
Hmphh!