Today I thought I'd write about my favourite television program of the week. Yes even more than Ramsey's Kitchen Nightmares or Desperate Housewives, the show I most look forward to is Grand Designs… on ABC1 at 6.05pm on a Thursday… and there's an earlier series shown on Tuesdays at 11.00am.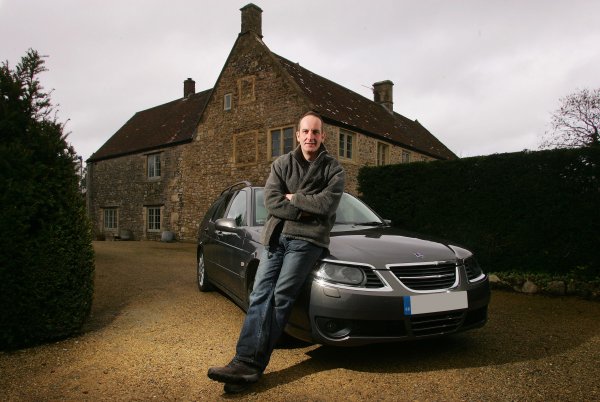 What I love about this show is the dreams that fuel it.
Kevin McLeod is the host and he can speak several European languages, an impressive addition to his passionate love for the subject and obvious regard for his subjects – both human and material.
Every episode Kevin follows the journeys of people who want to build their dream house. From modest budgets to magnificent, every design has vision and a story behind it. And no build is without its challenges.
We watched Tuesday's episode yesterday of an Irish couple who were building an LA inspired mansion on a steeply sloping block. Today's was of an English couple in Tuscany, lovingly restoring a derelict castle having coped with 4 years of Italian bureaucracy. One of my favourites was an older couple building a Roman inspired guesthouse in Southern Italy for just 19,000 pounds. Extraordinary and inspiring, and another of a couple who'd lived in a shed for over 13 years, who built this fantastic house out of wood – a bespoke kit home from Norway. It was beautiful.
Bespoke is one of Kev's favourite words. 🙂
Now we may never build our own home – in many ways I can't think of anything worse – but watching these people turn their dreams into brick and wood and mortar is inspiring. It's a program of hope. Maybe that's why I love it so much. Great to watch such positive energy, to absorb it through our telly.
Everytime I watch this show I think "You know what? We should do this show in Australia." I'd have like to have seen it done on the house opposite us for example or my cousin's house… both amazing houses… and they must be the tip of the iceberg.
After all – building your own home is the Australian Dream.
The question is who would be the host – could there be another Kevin McCloud somewhere down under?