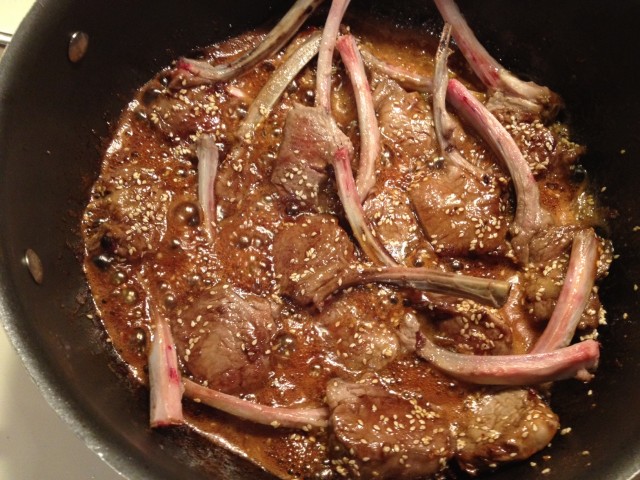 So I tried the sticky lamb chops from Kathryn's website.
They were very tasty and the honey foamed satisfyingly in the pan.
I think for me and Dippity they were a little sweet and I'd probably halve the honey next time.
The boys loved them.
Oh yeah.
And I forgot to add the spring onions.