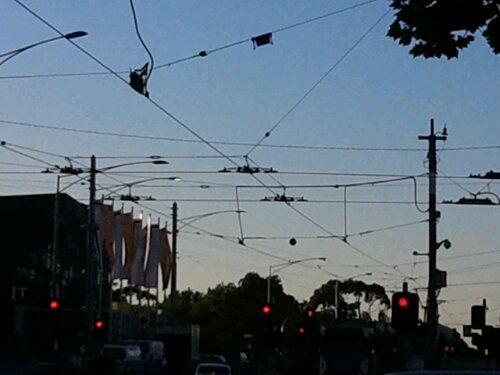 Okay I'm not really whinging.
I like Melbourne.
I could live here. No. Really.
(Anyone want to offer me a job?)
But the thing with the tram lines does my head in.
I feel like a bird in an aviary.
Or Truman in The Truman Show.
Does anyone else feel like that?
Oh.
Just me?
Damn.