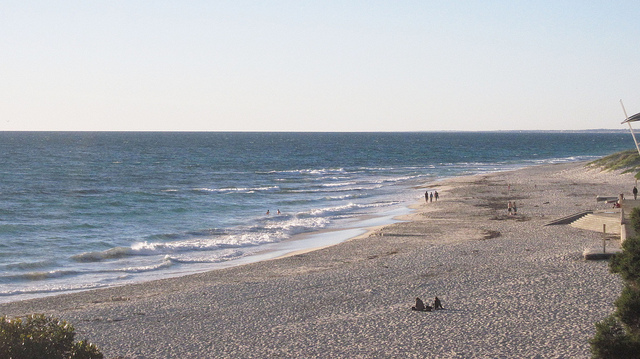 Oh I know we need the rain but there is something glorious about Perth when the winter sun shines across a barely populated beach.
When the sky is bluer than a summer's day, uncluttered by leaves and verdant green.
Sure it's a bit chilly in the morning, but the light my friend, the light!
I went to a photography course today at work.
There's also something delicious about voluntarily going into work when you're on long service leave…
"What are you doing here?"
"I thought it was you but then I thought no… she's on leave!"
The envious rueful smiles, the smug smiles of others knowing they have LSL sitting there waiting to be taken.
It was good to be back at work today, firstly to see old friends and secondly not to do any work!
The course was fun and distracting, about a subject I am passionate about.
I love taking photos, and learning how to take better ones makes me more enthusiastic.
It has also inspired me to add to my growing lists of "presents I will one day buy myself" – yes I need a camera with manual controls… just in case, you know, I might actually want to experiment with aperture and shutter speed.
In the meantime, me and my trusty point and click will concentrate on composition, leading lines and angles.
(taps nose in a knowing way)
Oh yes, I am a photographer now.