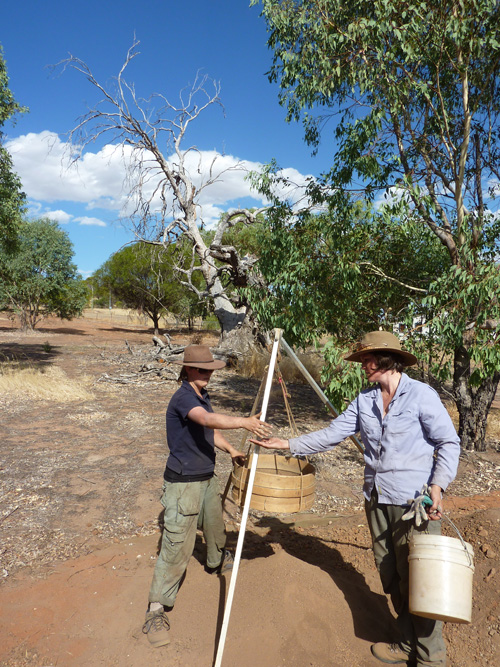 Here I am at work with M, who is about to do her honours degree in Canberra at ANU.
We've just sieved a bucket of dirt and M is handing me the three bits of glass we found in the bottom.
I've been excavating Context 059 of Trench 6 which we thought might have been the Depot.
The barracks where the convicts and the ticket-of-leave men slept.
(note the technical archeaolgical terms!)
Today it was at least 40 degrees and hardly a breeze.
It was hot.
And I felt every degree.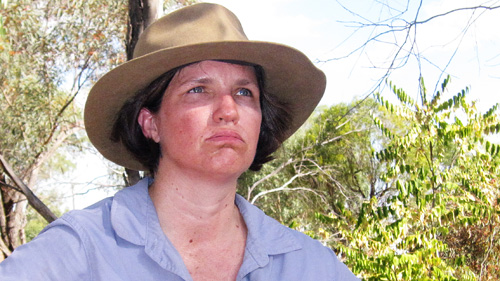 Fewer finds today.
I found a button, which may or may not be convict era.
S found a whole bulb of a clay pipe.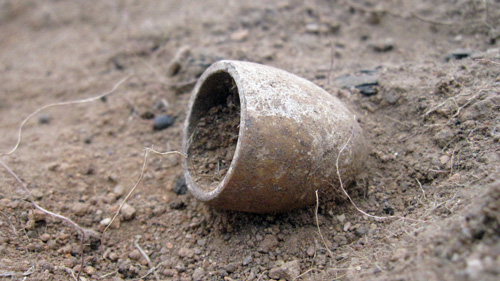 About lunchtime Sean decided that we probably weren't looking at the foundations of the barracks after all.
The walls are too close together.
We think we're in the privy.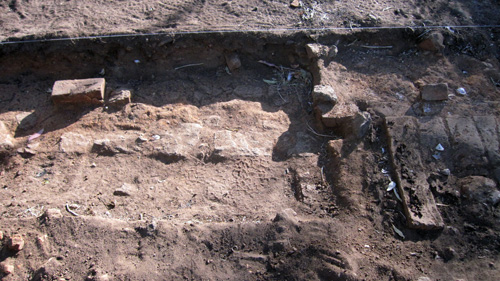 Privies are good.
People chuck stuff in the loo.
Maybe not manacles which would really place this stuff in the convict era, but certainly other artefacts.
Only one day to go and then we fill all the holes in.
And it's 38 degrees tomorrow.