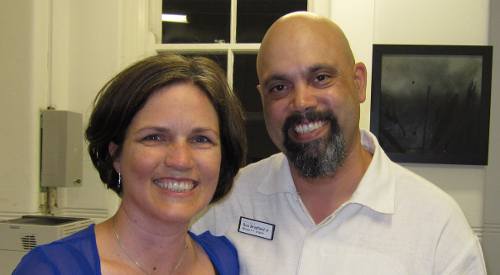 Meet Belongum!
He kindly invited me to the opening of Artsource Open House and I was delighted to meet a fellow blogger.
We've been crossing paths this past year as both our jobs involve some travel to regional WA, I believe one time we might have even been in the same airport at the same time, so it was nice to finally meet face to face.
If you haven't read Belongum's Weblog – go on over and have a browse.
I dare you!
So I got a personalised tour of Artsource and met some amazing artists and saw some incredible work.
I'll tell you some of the stories sometime but for now, let me introduce you to Rachel Coad.
Her work is LARGE!
Beautiful portraits painted in sepia tones, they take your breath away when you walk in her studio door.
But don't let me blather on, you can see for yourself:
And if you want to see Rachel's work in person or meet some of the other artists – the Open House is this Sunday.