Who knew pelicans would elicit more pelicans?
Buckets sent me this gorgeous photo of some pelicans he took at Innamincka, South Australia.  It's near the border of Queensland and New South Wales.
Beyond, well beyond, the so-called Black Stump.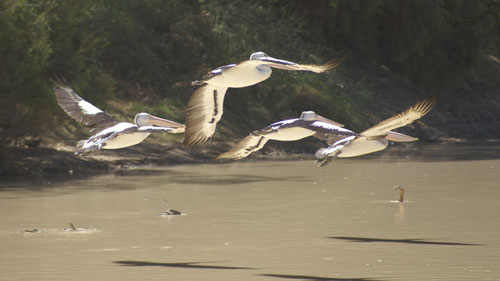 Great photo. 🙂
Meanwhile, I do actually feel like a pelican – wherever I turn I'm confronted by an ENORMOUS bill!
And payday is still two days away…
Cheer me up with your pelican photo!