What would you do next if you were at the top of your game in a Melbourne restaurant?
Open another restaurant?
Get even more busy?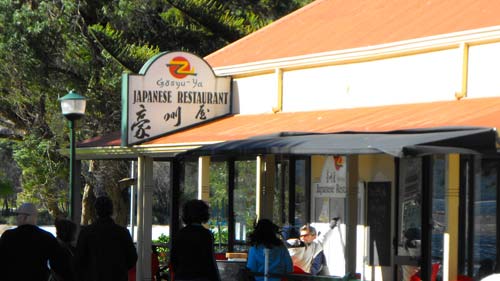 Well the fellow who runs this place got it right I reckon.
He has a restaurant in Albany which he opens when he feels like it.
Maybe he'll open the whole restaurant, maybe he'll just take a table of six, maybe he'll go fishing and not show up for a week.
When my colleague wanted to hold a Christmas lunch there, he said yes but they had to have their orders in two days before and they ended up being the only ones in the restaurant.
This is not a place you can just roll up to and hope to get a table and so I will never ever dine there. 
I like to think of my life as spontaneous but in reality I'm just disorganised.
But I kind of like his attitude.
He obviously cooks for the pleasure of it and you can imagine the food he prepares will be made with a light heart.
And isn't that what we want?
Not just from a chef but from whatever job we are doing, from whatever service we require?
I'm going to work on that light heart stuff.
🙂
Oh, and apparently the food this guy prepares is fantastic.
No surprises there.