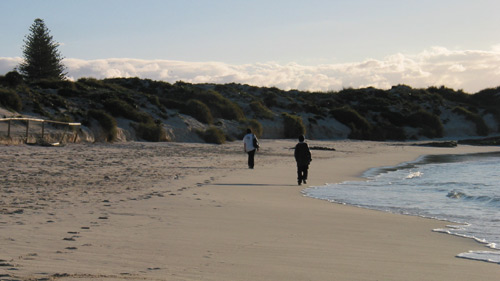 I realised something today.
I don't like to hear excuses, and not only that, I don't think others do either.
It's always been my pet hate when people give me chapter and verse when they can't do something – go out, do a task, whatever.
Okay I get it – I fume inside my head – it's making me feel worse hearing your excuses.  Just say you don't want to come!
It's that whole – "I would have done it if" thing.
If I didn't have to wash my hair, if I wasn't so tired, if I could have found a babysitter…
The truth is maybe – maybe you just didn't want to go.
The only things I think I want to hear are that you already have a prior task or appointment OR that you don't want to, maybe it's not your cup-of-tea.
Because in the end that's what it mostly boils down to doesn't it?
This is what highlighted in yellow texta to me that I don't like excuses – my Dad rang about some chairs and I gave him my excuses as to why I didn't go to a concert with him last night.
Now the truth is I didn't want to go.
Yes I was tired and underwhelmed with enthusiasm by the rest of the family but if I had really wanted to go, I would have.
He cut me off and I realised that I was doing to him what I hate being done to me.  
A reflection.
Sorry Dad.
I think underneath we know why people say no to invitations.
And it does hurt a little when we get a no.
But it's like salt in the wound to get a list of excuses on why.
So next time, I'm just going to own my feelings and take responsibility for my life and just say no, politely.
I think it hurts less.