It's supposed to be warm in Queensland… right?
Because I'm not.
I'm cold. 24 degrees is not sitting by the pool weather for me and certainly not in the bikini I'm really too old and too fat to wear. But if I were to sit by the pool I would be able to wash my feet of sand with this nifty water footbath. Very clever.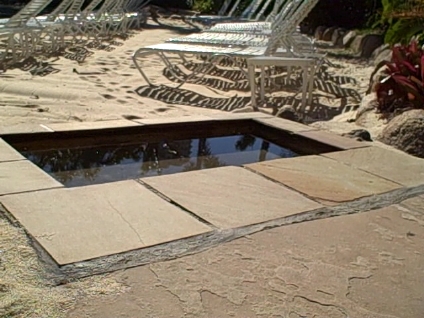 The footbath leads from the artificial beach to the paved poolside area
The pool really is more of a lagoon with 1000 tropical fish. Yes you swim with the fish. It's a little gross when the guy feeds them with bits of squid but entertaining…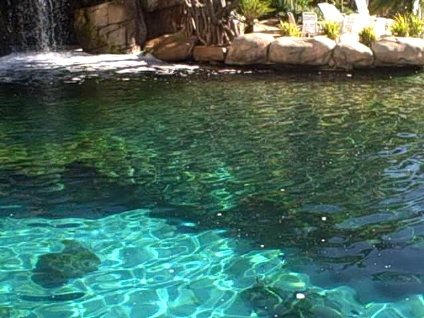 The lagoon has a waterfall and a tunnel slide as well.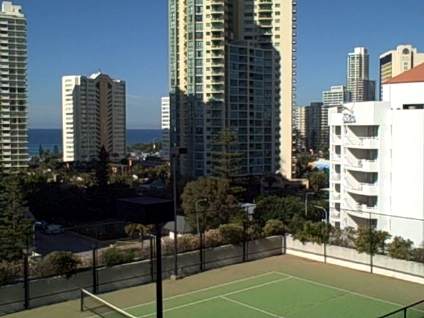 This is the view from my balcony. Two pods of whales swam past today apparently. I missed both.
By the way… it's MUCH cheaper to eat out over here! Went out to lunch today at a little beachside cafe… of average flashness. Lunch was $9.90. I had a red prawn curry. There must have been about 12 large prawns. You would have paid more like $20 in Perth. And it was really tasty.
If anything underlined how expensive Perth has become that would be it.