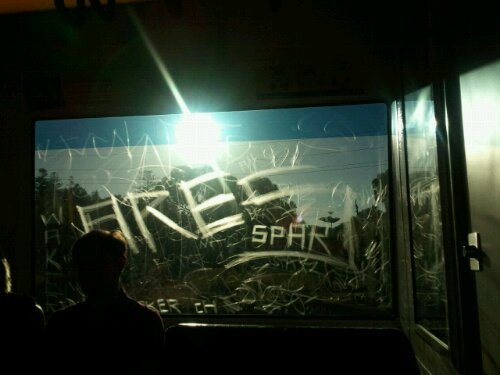 The late afternoon sun came through the graffiti on the way home yesterday and I really noticed it.
This morning, as I write this on my way to work the glass is gleaming and clear.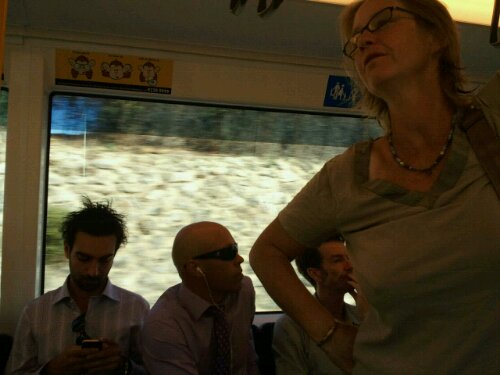 What a  difference.
It makes me wonder whether they put some sort of covering on the glass that they can replace occasionally to bring the windows… excuse the pun… up to scratch.
And if not, maybe that would be a solution to a problem all those security guards and cameras don't seem to be able to solve.
What do they do in Washington DC? They would have the best kept metro I've been on.