Photo essays seem such a cheat don't they? Not many words…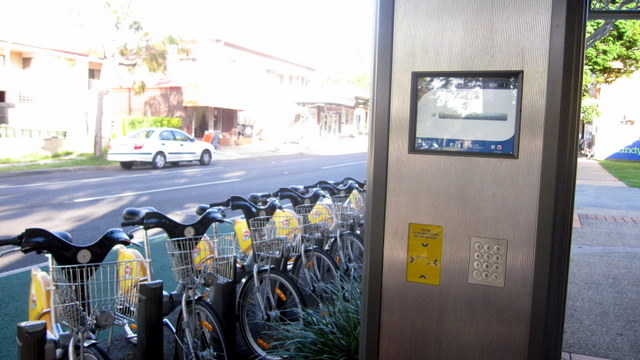 This was the first thing I saw on arrival in Brisbane.
I love the idea of citycycle.
I wonder how well it works.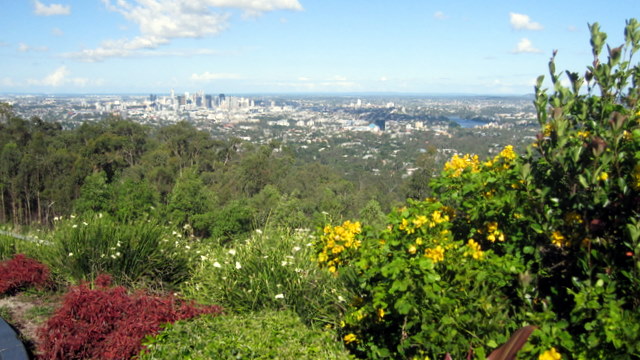 We went up to Mt Coot-tha for the spectacular views.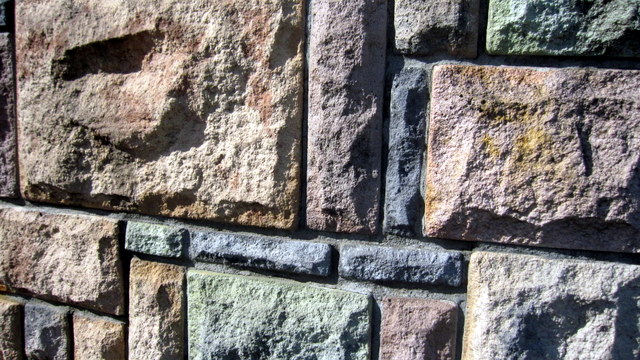 The amazing colours of Brisbane sandstone look as if someone has dyed them.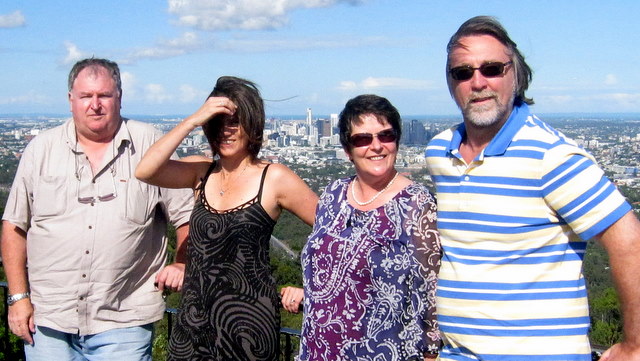 This is our team.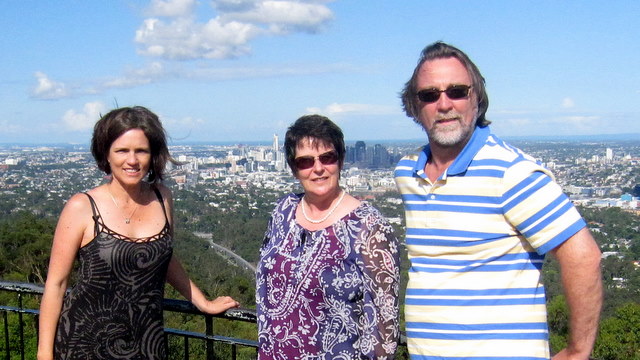 Don't you love the curves in this building?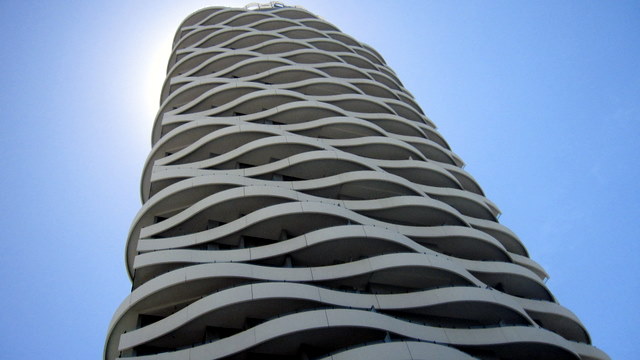 On the way back to Brisbane we went shopping on the Gold coast.
The apartment buildings are fabulously over the top.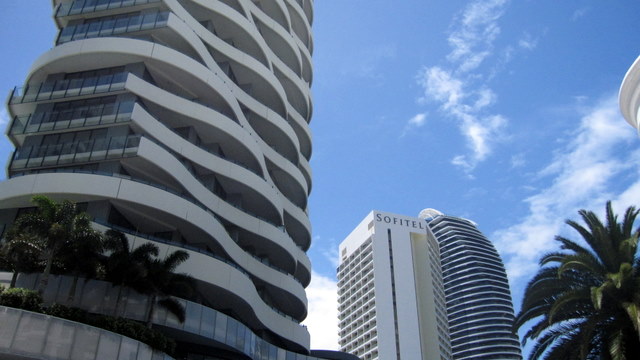 It's as if all the architects in Australia went on holiday on the Gold Coast and over a few bevys let their imagination run wild.
Now normally you wouldn't see me up at sunrise but this day the fire alarm went off.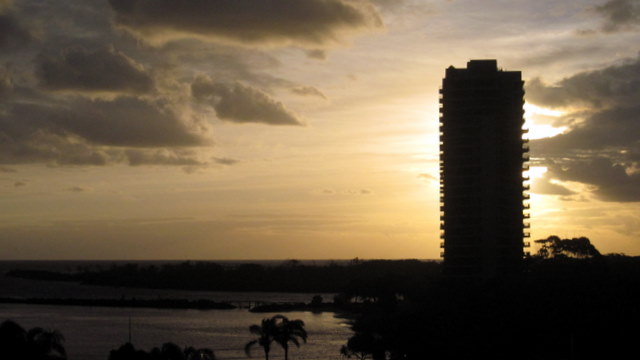 And went off, and went off.
So I got up early.
It was of course a false alarm.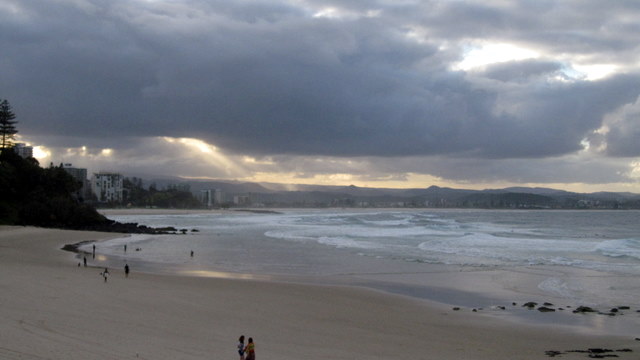 The first night we had dinner at the Rainbow Beach Surf Club.
Good food.
Fantastic view.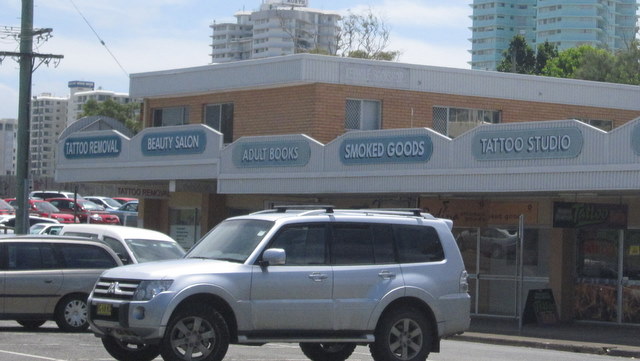 This amused me.
Tattoo parlour with tattoo removal joint a few doors down. LOL
Were they that bad?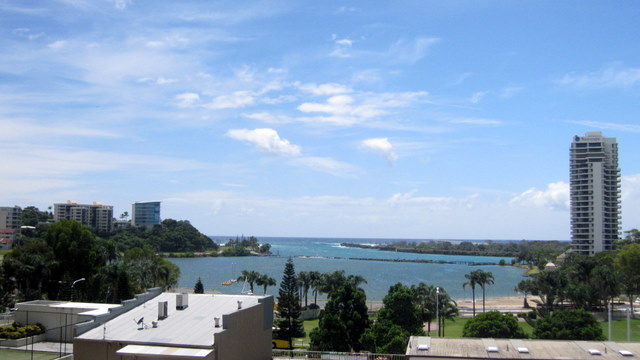 This is the view from our balcony.
Not bad eh?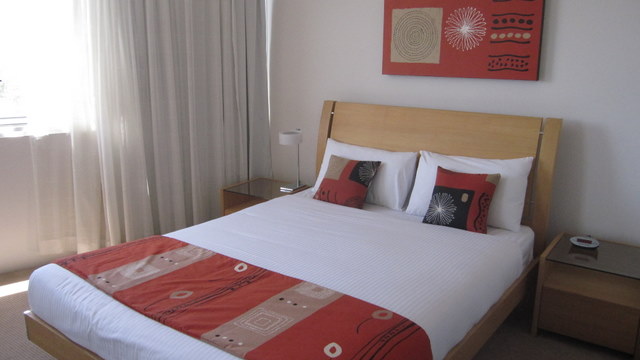 And of course the obligatory bedroom pic.
We stayed at Tweed Ultima and the apartments were very nice.